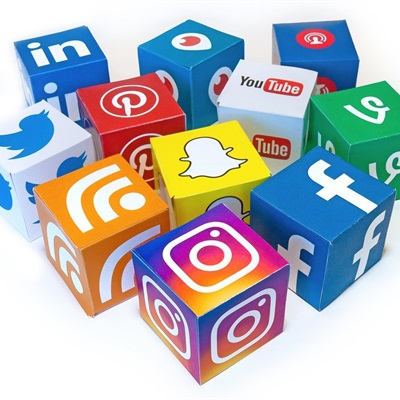 The Rise of Social Media In the GME Community
---



Author: Ian Sullivan, Business Development & Marketing Manager
---
Social Media - love it or hate it; it is part of everyday life. Social Media permeated the GME community culture in a very short amount of time. Twitter, Facebook, Instagram, and LinkedIn were all founded after 2000. The first iPhone was released in 2007. Within twenty years, both grew into incredibly powerful and influential tools used by people, companies, and organizations—including those in the Graduate Medical Education (GME) community. With the pandemic restricting travel, in-person interviews, and visiting rotations, GME residency and fellowship program (Program) leadership became creative in their solution for reaching prospective applicants.
The use of social media within the GME community rose even before the Pandemic. Innovative Programs, enthusiastic residents, and applicants each recognized the benefits social media could provide if used correctly. Social media gave applicants an avenue to learn more about the programs in consideration for ranking and share them with their peers. As outside observers, we began seeing applicants creating Reddit pages and
Google Sheets
to share information about Programs, MATCH details, interview stories/tips, rank lists, and many more program details as early as 2017. From this behavior, we can extract that applicants want the ability to research, collect, aggregate, and discuss authentic information about Programs in real-time. Great digital tools such as the
AMA's FREIDA™
, once the primary resource for Programs, are becoming a secondary source with social media and website presence rising to the top of the list for applicant review and appraisal.
This transition is felt by Programs across the nation due to the pandemic which created an immediate need for virtual communication and interaction between Programs and their applicant pool. This academic year MATCH cycle will be the first fully virtual attempt at the recruitment and MATCH process, presenting many challenges for Programs and applicants. As great as our digital tools, such as virtual meeting platforms (e.g., Zoom, ThalamusGME, ERAS Virtual), are, the question is: will they be enough to replace the in-person interviews and visiting rotations?
Interview day and visiting rotations are shown in several studies and across multiple medical specialties to be two of the top resources allowing applicants to effectively rank Programs. Dr. Liz Southworth, a 1st-year OBGYN resident at Michigan Medicine and former co-chair of the Committee on Medical Education for the AMA's Medical Student Section, explained in an
interview with the AMA
that "A lot of [how applicants rank preferences are formed by] people talking about the feel of a program. That is hard to assess if you are unable to get there and meet people. So, students should look at how social media can serve a role in understanding a residency program."
Without in-person interview days and visiting rotations, Programs and applicants alike will rely heavily on social media and other digital tools to learn as much about the other as possible. Applicants will continue to use FREIDA™, but social media and web presence offer unique benefits that only program-driven glimpses into the day-to-day life of a program can provide—and this value is slowly being acknowledged by the GME community. Leadership within Programs created program-level social media accounts at rapid speed during the pandemic; displaying identity, personality, and program feel through direct interactions with applicants across Twitter, Instagram, and LinkedIn. Posts include program faculty and current residents' daily interactions, weekly didactic offerings, and the program's culture of milestone celebrations like graduation, orientation, and retreats.
There's just one problem: Programs are in relatively new territory with social media management when compared to the savvy applicants they are trying to attract. Resources are also available to support applicants in creating and managing professional social media accounts, while Programs have yet to take this leap. Dr. Liz Southworth created a great example of applicant support, termed by Dr. Sarah Santiago as SoMe. SoMe provides a step-by-step guide for utilizing social media during the application cycle for OB-GYN applicants. These same tactics are useful for any specialty. For example, they outline the best practices for creating a professional Twitter profile, such as using a simple Twitter handle, a professional profile picture, and a clear and concise bio.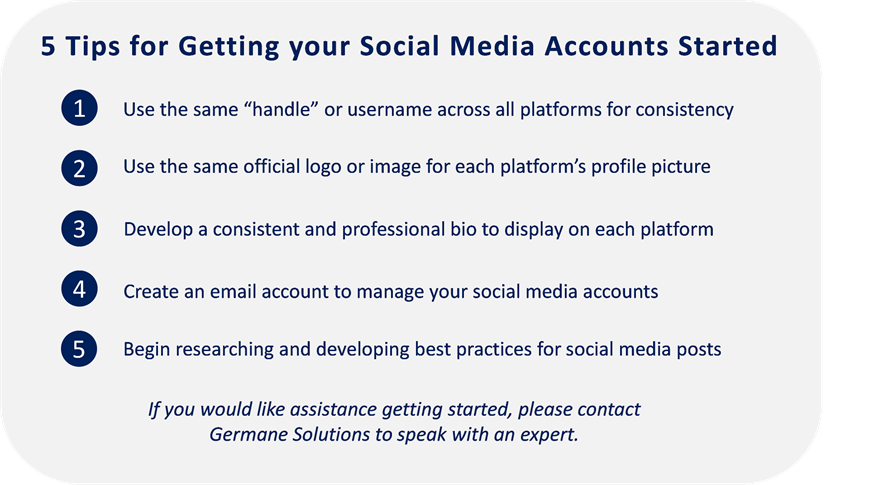 They also give recommendations on navigating available information, including the constantly updated list of OB-GYN Programs' social media accounts. Applicants can use these lists to follow Programs of particular interest to tease out if the Program's culture and social media brand is a good 'fit' prior to ranking. This new collation of information pressures Programs to create and manage an authentic and informative web presence. Programs sharing unique offerings, wellness initiatives, educational activities, Resident/ Faculty spotlights and testimonials, and other intimate details undeniably create stronger relationships with their applicants. Those without social media presence are likely to lose applicants to these programs given, as R. Nicholas Carleton (2016) eloquently states, "the first thing that
could
be feared would be the perceived absence of information."
The competitive nature within the GME community, coupled with human behavior theory and the evolving social media industry, will drive more and more innovation to share information and develop relationships virtually. Applicants recognize the opportunities social media presents to them for information gathering, and there is no going back. Even if next year's in-person interview days and visiting rotations resume, social media will likely remain a primary resource for applicants. As such, Programs must continue down the path of innovative social media management.
References:
Brendan Murphy (2020) "How social media can aid medical residency program searches"
https://www.ama-assn.org/residents-students/residency/how-social-media-can-aid-medical- residency-program-searches
Dr. Liz Southworth & Dr. Sarah Santiago (2020) "SoMe for Residency: How to utilize Social Media during the 2021 application cycle"
https://www.apgo.org/wpcontent/ uploads/2020/06/Hammoud_APGO-Student-Webinar_FINAL1.pdf
Madeline Sterling, MD, MPH, Fellow, Peggy Leung, MD, Resident, Drew Wright, MS, MLS, Librarian, and Tara F. Bishop, MD, MPH, Associate Professor (2018) "The Use of Social Media in Graduate Medical Education: A Systematic Review" PMID:
28225466
https:// www.ncbi.nlm.nih.gov/pmc/articles/PMC5487290/#R26
Multiple Authors (2018) "2018-19 OB-GYN Residency Applicant Spreadsheet"
https:// docs.google.com/spreadsheets/ d/1uU309kS6g3cwoEwF0GkODsSVSd3yBX4hm7ZTjcTc_f8/edit#gid=1787109254
R. Nicholas Carleton (2016) "Fear of the Unknown: One Fear to Rule Them All?" Journal of Anxiety Disorders, 41:5-21. Accessed:
https://www.sciencedirect.com/science/article/pii/ S0887618516300469