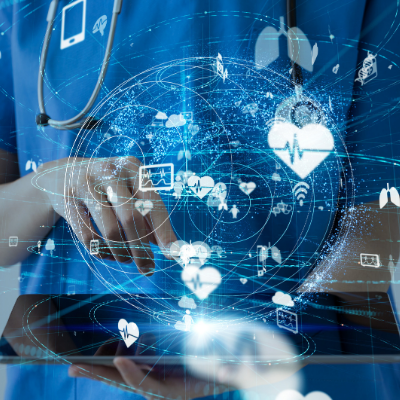 Three Examples of Data-Driven Performance Improvement Within GME
---
Authors: Zana Hekmat, Analyst & Kyle Knepper, Manager
---
With the recent growth and availability of modern technology, data-driven decision-making has become critically important to healthcare organizations across the industry. Leveraging data-based insights to identify opportunities for improvement, implementing appropriate changes for improvement, and monitoring the future effects of those changes is exceptionally valuable. These principles of continuous improvement for an organization are necessary for today's ever-changing landscape.
Ignoring or underutilizing data often leads to limited perspectives, clouded judgments, and little confidence from staff personnel. They are asked to make the changes, ultimately leading to poor decision-making and unmitigated/unresolved issues for an organization. Graduate Medical Education (GME) provides a great environment in which successful application of data and analytics can significantly improve performance outcomes related to the operational, financial, and administrative functions required to run high-quality programs. Let's explore three ways we can implement these concepts into GME.
Clinical Productivity and Throughput of Residents and Faculty
Although Residents are still learning and require varying levels of supervision, they are still medical professionals and carry the expectation of being ready for practice upon graduation from their respective programs. Institutions and programs should be committed to providing these learners with an environment where medical knowledge grows at a reasonable pace over time. One of the aspects of medical knowledge that's becoming increasingly important is service commitment and clinical throughput. Setting appropriate clinical targets and expectations is a great way to monitor and measure the development of your Residents. As an example, if Residents are struggling to support similar clinical volumes relative to peers, data can visually demonstrate intervention is required to meet performance expectations.
GME leadership should also monitor faculty clinical productivity and throughput. It is common for learners of all specialties, levels and types to limit the clinical productivity of a supervising physician when compared to that same individual operating in a non-teaching environment. GME leadership should be mindful of challenges, such as over-leveraging residents/fellows to one faculty member and patient scheduling errors/limitations, which can limit not only the professional revenues generated from this activity, but also negatively impact the quality of the experience for the learner. Hospital and GME leadership should actively review clinical performance data to ensure that their programs operate efficiently and are appropriately balancing service and education.
Quality of Patient Care Delivered
The actual quality of patient care delivered within a medical education environment is also a significant clinical metric that should be actively monitored by program leadership and be affected by data-driven performance improvement. As the healthcare landscape continues to shift from a traditional quantity of care model to a quality of care standard, so should the GME programs and Residents' training within it. One way to improve the quality of care delivered to a program's patients is by implementing and ensuring a focus on preventative care practices by the residents/fellows. Healthcare Effectiveness Data and Information Set (HEDIS) is a widely used set of performance measures within the managed care industry. It is developed and maintained by the National Committee for Quality Assurance (NCQA).
HEDIS measures performance in health care
, where improvements can make a meaningful difference in people's lives.
According to the CDC
, six in ten Americans live with at least one chronic disease, like heart disease, stroke, cancer, or diabetes. These and other chronic diseases are the leading causes of death and disability in America, and they are also a top driver of health care costs. Many of these chronic diseases are preventable and, if detected early, individuals can avoid being another statistic and improve their overall well-being.
Data-driven initiatives within GME programs can help ensure proper preventative screenings, tests, and immunizations are administered across the resident's/fellow's collective patient panels. Program Leadership should continuously be analyzing and assessing patient billing and claims data attributed to their Residents to identify opportunities for professional improvement and enhance the overall health and wellness of the community that they are serving.
Administrative Oversight of A GME Program
The Accreditation Council of Graduate Medical Education (ACGME) actively uses quantitative data from universal sources to provide qualitative insights for the programs that it accredits. The ACGME can assess the overall health of programs and determine specific areas requiring immediate improvement by reviewing critical data elements like satisfaction, well-being, and annual program updates. Besides having access to these primary data elements, program leaders should also provide program-specific mechanisms to Residents, faculty, and staff to promote accountability as they push for incremental change.