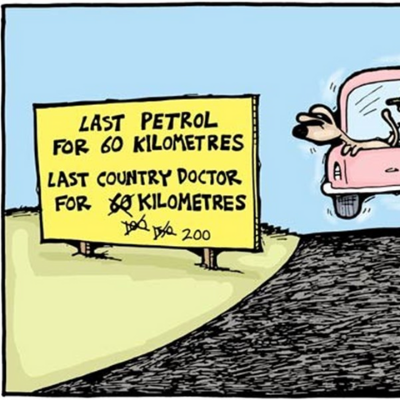 The Importance of Physician Pipeline Planning
---

Author: Ian Sullivan, Manager
---
What does your physician pipeline look like right now? Are you prepared for unforeseen circumstances with physician staffing, such as an unexpected early retirement? If you are struggling with physician sourcing and ensuring that your hospital or system has the appropriate staffing resources to support your community in years to come, you are not alone. Institutions across the country are struggling to fill vacant physician positions through the traditional recruitment and hiring process. Unfortunately, this is not a challenge that is going away any time soon. The U.S. is facing a growing physician shortage projected to advance in severity within the decade. As a result, Physician Pipeline Planning is something that every hospital in America should be focusing on right now.
In 2006, to help combat the projected physician shortage, the Association of American Medical Colleges (AAMC) recommended a 30% increase in medical school enrollment by 2015-2016. By 2018-2019, three years behind the recommendation, the U.S. reached that goal. However, another issue arose: the availability of Graduate Medical Education (GME) Programs did not proportionally grow as the enrollment of medical schools grew. The gap between medical school and GME positions in the U.S. created a shortage of available GME slots for medical school graduates. According to 2020 Match Data from the
NRMP
, 40,084 MD and D.O. graduates applied for 37,256 residency positions in the Main Residency Match.
As you can see, the gap in available positions is significant and, unfortunately, poised to continue growing unless the federal government intervenes with legislation that allows CAP development for urban-designated facilities. The AAMC reports that "44% of schools reported "major" or "moderate" concerns about their incoming students' ability to find residency positions of their choice after medical school." The lack of available GME training programs and other factors such as early retirement and physician burnout have helped contribute to the massive physician shortage looming over the U.S. medical community.
According to an
AAMC report
, the U.S. faces a "shortfall of between 54,100 and 139,000 physicians by 2033."

PhysicianShortage1.png (Moderate) So how can you ensure this physician shortage does not negatively impact your institution and community? Relying on recruiting from outside the institution proves to be a risk with the shortage projections and inevitable competition from institutions across the country who are also in need of physicians. We at Germane believe the best way to guarantee better availability of physicians in your hospital and community is through sponsorship of GME Programs aligned with your clinical operations growth strategy. Sponsorship can mean growing your GME program(s) or participating as a site in a GME program(s) sponsored by other institutions. Residents are much more likely to stay and practice in the area they train after graduation. Providing residents with a positive experience at your institution, whether through your residency program or as a rotation site, can increase the probability of your institution retaining those residents upon graduation.
If you would like to talk about your institution's physician pipeline or believe your institution could serve as a rotation site or host its own GME program, please reach out to Germane Solutions. We are experts in New GME Program Planning, providing GME feasibility studies and ACGME Institutional and Program Accreditation. Germane Solutions has completed over 55 GME feasibility studies and more than 248 successful ACGME program accreditations and are ready to help you start your GME journey. We would love to assist you in combatting the nationwide physician shortage while also building your physician pipeline.