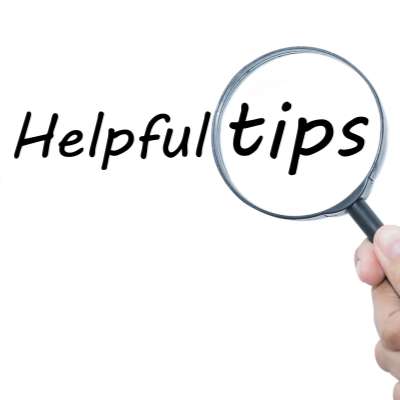 Helpful Tips for Submitting WebADS Updates
---


Authors: Viktor LaPorte, MBA, Consultant &
Cynthia Gomez, Consultant
---
It is that time of year again, when programs begin to review and update the Accreditation Council of Graduate Medical Education (ACGME) with any changes to the program over the past year. The new academic year has begun, and all new residents/fellows have started to care for patients. During this time, programs reflect on what happened in the past year., Examples include hiring a new Program Coordinator, a new Program Director, or any citations that were given by the ACGME. There are common mistakes that should be avoided when updating the Accreditation Date System (ADS), which are: poorly written citation responses, insufficient scholarly activity/CV upload, and an inadequate block schedule.
Citations
During the progression of a training program, citations can be issued by the ACGME. Citations can be the result of a poor evaluation of the program by a resident(s) or the Review Committee (RC) not understanding the information uploaded to ADS. If a program is cited, all GME and program leaders need to discuss the citation and collaborate to formulate a response to the ACGME citation. One major mistake made by programs is that citation responses are too vague and do not specifically answer the citation. Programs need to answer the question by providing a detailed description of what has been done or what will be done to address the issue they were cited for. Citation responses should always be accurate and truthful since RC's can place programs on probation or withdraw accreditation if any information is found to be false. Additionally, a program can also receive a notification of Area for Improvement by the RC. This notification does not affect the accreditation of the program directly, unless not corrected for the next academic year and ADS update. Notifications for improvement is a method that the ACGME uses to inform programs that this area can become a bigger issue if not addressed promptly.
CV Upload/Scholarly Activity
Program Directors and Faculty members should have a past scholarly activity or have active research that allows them to grow and develop their medical skills. Increased medical knowledge by faculty helps grow the knowledge and practice of residents and fellows, and faculty members that are mentoring in the program. There are common mistakes that occur when adding scholarly activity to ADS. The following best practices can be used to avoid these mistakes: being mindful of the limits posted (character and word counts), formatting the information, always including an end date or state "present" if the position reflects a current appointment, keeping publications within the time frame requested, always listing full publication details, including publication sources, listing scholarly activity in chronological order, listing page numbers, and always having dates, even for presentations. Programs should be conducting a review of all faculty members listed in ADS and update the contents of their CV's where necessary. The number and nature of programs' scholarly activity are among the most important types of data the Review Committee needs to assess how a program is performing when it comes time for the annual program review. Failure to provide accurate and complete information is one of the most common and preventable citations programs receive as a result of their annual review. One of the reasons is due to the challenge of capturing all of a program's resident and faculty scholarly activities and it is nearly always the documentation of that scholarly activity that results in a citation.
Block Schedules
The ACGME requires that specific rotations/assignments occur during training programs. Progressive performance in these assignments allows trainees to be promoted to the next level. Accurate and efficient block schedules are vital to trainees for their training and progression. Programs need to make sure that block schedules or block diagrams are organized and easily understandable. Block diagrams are important to a program for a variety of reasons. First, the block rotation schedule helps the program ensure that program requirements are being met. For example, the anesthesiology RC requires that all residents have a minimum of two months of experience in emergency medicine sometime during their four years of training. This means that the block diagram is important not just to RCS as part of their annual program review, but to other people, such as field staff, when the program is scheduled for a site visit. The block rotation schedule is also useful when a program is contemplating or requesting a permanent increase in its resident compliment. Submission of sequential block rotation schedules for every year included in a program complement increase request helps the RC and the institution's graduate medical education committee understand the local implications of the requested increase. Equally importantly, it demonstrates to these committees that the program has thought through these implications in detail.
Conclusion
GME programs need to focus on making sure that ADS updates are accurate and are answering any questions that the ACGME is asking. If a program received a citation from the ACGME, then the program's response needs to include information on how they corrected or are going to correct the citation received. Accuracy and truthfulness are in the program's best interest regarding citation responses. Notifications regarding areas of improvement should be viewed and the ACGME guiding in areas to avoid future citations. Another issue that many programs face is improperly uploading CV's into ADS or updating scholarly activity. When uploading or updating faculty member's CVs or scholarly activity, it is important to make sure that directions are being followed, including dates and time ranges. This is where attention to detail is vital to ensure accurate information is being uploaded. The block schedule or diagram is another part of the ADS update that needs to be accurate. This is how the ACGME knows the program is meeting the basic requirements for teaching and training in different specialties. The ACGME wants to see that the block schedules are covering all the required training based on the ACGME program requirements.
Overall, programs should focus on ensuring that any changes from the previous year are updated and recorded accurately. This includes the inclusion of new trainees, changes to faculty, program, or GME personnel, and citation or notification responses, in addition to any major changes. This allows the ACGME to be informed of the status of the program to ensure continued accreditation. Enjoy completing the annual updates and take pride in your program!