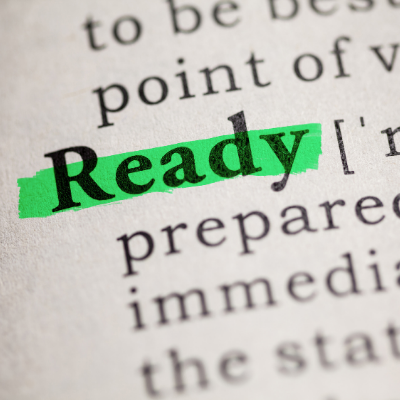 Five Ways to Tell You're Ready for GME
---


Authors: Ian Sullivan, Consultant &
Scott Masin, MBA, Manager
---
Five Ways to Tell Your Hospital is Ready for GME
Your Hospital and staff embrace a culture of learning

One of the most crucial factors within your organization to begin the consideration of starting new GME programs is overall support. When exploring GME, certain individuals become the GME champions to spearhead the GME initiative. One of the most important factors this GME champion analyzes is the interest and excitement of physicians and staff within a given hospital and associated clinics. Without the support of the physicians, this process becomes much more difficult to successfully implement. If you are hearing interest from physicians about teaching or hosting residents/fellows/medical students, this could be a sign to start exploring the possibilities of GME at your facility. After gauging interest in teaching, a next step could be to determine if your hospital has the appropriate personnel for GME. Do you have physician leaders to step into key GME positions? Creating great GME Programs starts with having physician and staff buy-in.

Your community needs increased access to care and you need more physicians

Access to healthcare is an incredible struggle for so many communities in the United States. Communities in shortage areas do not have enough physicians for their population, especially in primary care. Hospitals also struggle with an aging workforce exacerbating the physician shortage. By establishing GME programs, hospitals increase the number of physicians in their workforce which in turn increases the availability and quality of healthcare in the community. Hospitals with GME programs train and become familiar with GME program participants over an average of four years; allowing the hospital to assess cultural fit and quality of care before hiring as a full-time physician. States and communities with GME programs are less likely to succumb to physician shortage issues as demonstrated by a 2016 study that found 47.5% of physicians were active in the state where they completed their most recent GME, and retention rates were highest among physicians who completed both UME and GME in the same state. Bringing residents to your hospital will help increase the number of quality physicians at your hospital and the community's access to quality care.

Your Hospital would like to improve & expand services

GME programs provide incredible benefits to hospitals in many ways. Some overlooked benefits are the increase in productivity and enhanced care provided in a teaching hospital. Contrary to popular belief, GME programs increase physician productivity in most settings. With optimal scheduling and appropriate supervision, hospitals see an increase in the overall productivity of clinical care. In primary care, physicians often supervise 2-4 residents at a time, which can significantly increase patient volume for each supervising physician over time. Another benefit are added quality measures. GME programs have integrated quality of care metrics. Quality is a key aspect of GME programs and most hospitals see this emphasis permeate multiple aspects of care. GME programs can also drive the use of evidence and value-based practices beyond improvements of existing and expanded service lines. Select fellowships can be established to help your hospital align with strategic initiatives. If your hospital wants to improve the current services offered and help support future strategic growth, GME could be a great way to achieve this goal.

Your hospital is looking to explore Community Partnerships (Medical Schools/ Systems/FQHC's)

Partnerships between healthcare organizations can provide great value for all parties involved. Having strong community partners can lead to unique, profitable, and overall beneficial GME Programs and experiences. Medical schools, hospitals, FQHC's, etc. can all bring unique advantages financially, clinically, and academically to a GME partnership. These benefits are magnified when they are involved with GME Programs. These partners can enhance the educational experience of GME Programs while mitigating training costs and lowering the overall risk of starting the programs. These partnerships within GME Programs will create stronger relationships between the organizations and the community. If your organization already has great community partners or is looking to explore community partnerships, GME Programs could be your next step.

Your hospital is looking for growth opportunities

If your hospital is looking for new opportunities for growth and strategic direction, GME programs may be an exciting avenue to explore. GME programs are a great way to create value, both financially as well as operationally. GME can create a culture of learning, increased productivity, enhanced quality care, and can strengthen your physician pipeline. When strategically developed, GME can also expand service offerings; bolstering a hospital's reputation along the way. GME can also be a great financial investment for hospitals dependent upon federal and state funding. GME Programs can trigger federal funding, which then offsets costs in perpetuity. This reimbursement amount can even exceed costs to create a new source of steady revenue.
There are many reasons to start exploring the opportunities available within the GME world. If you are interested in what GME would look like in your organization, reach out to the experts at Germane Solutions to help you get started.