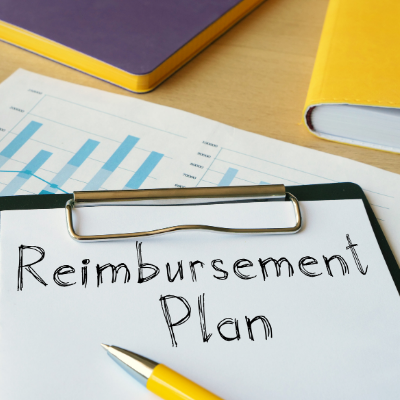 What Your Residents Need to Know About GME Finance
---


Authors: Viktor LaPorte, MBA, Consultant &
Gabrielle Phillips, Consultant
---
The financial world is already a complex area for most people, then we add Graduate Medical Education (GME) into the mix of things and now we have a lot of moving parts. The GME department is a vast ocean of moving parts and we are going to look at the surface of what residents need to know about GME finance. The GME office and its leaders are looking at the financials every month to make sure that they are getting the most out of the reimbursement process. One of the most common names in reimbursement is the CMS (Center of Medicare & Medicaid Services). CMS provides hospitals/residency programs reimbursement on caring for Medicare patients. Each resident (not the actual resident) get a specific amount for caring for each patient that goes to the program budget, this helps with salaries, learning activities, and other things to run the program. Now we are going to look at the topics of: What is CAP? What is a PRA?
CAP? What is CAP?
Many medical professionals, especially those in the GME realm of things have heard and know what CAP is and why it is so important. We need to think of this as like a cap one wears on their head, it is the topmost part and dictates per resident funding. So, when it comes to GME, CAP is the maximum number of resident FTEs that can be reported to CMS for reimbursement. The maximum amount one resident can count for is a 1.0 FTE. How does an institution create CAP?
---
Let's try an example: A teaching hospital that begins training residents in a new program has 5 years to build its Medicare FTE (full-time employee) resident cap. If the hospital rotates residents to another hospital during the 5-year period, Medicare has established a methodology for allocating FTE resident positions between the hospitals. Under this methodology, for each new program the hospital starts during the 5 years, the cap will be calculated by taking the highest total number of FTE residents training in any program year during the fifth academic year of the first new GME program's existence at the specific hospital and multiplying that number by the initial residency period (IRP), or total program length, of that particular specialty. Cap building for most hospitals is a one-time experience. It is essential that each hospital appropriately count and track each part of the resident's time to ensure maximum FTEs are claimed and reported appropriately.
---
What is PRA?
First PRA stands for Per Resident Amount. Determined by CMS, PRA is a provider's reported GME cost on a per resident FTE basis. CMS dictates PRA as the lower of the hospital reported PRA or geographic market average PRA. Cost allocation and proper reporting are important in this instance as well, because if a hospital were to report no cost for an FTE they could potentially receive a $0 PRA and significantly limit funding available from CMS. Once established, this is permanent and cannot be modified or reset, other than by annual updates for inflation. Some of the costs that are included in the PRA are GME office expenses, stipends and benefits of residents, and technology for faculty and residents. From CMS's perspective, the PRA is meant to cover the average total training cost of each resident rather than just the stipends of each resident, so residents should know that more time and money go into just the stipends and benefits. Having a better understanding from the standpoint of the resident will help give a better understanding of all that goes into GME finances and CMS.
Conclusion
The above topics are just a few pieces of the puzzle that make up the whole GME finance process. GME funding is meant to cover more than resident salary, which is a common misconception and relies heavily upon reported cost and resident FTE. When examining the fundamentals of CMS funding, it is imperative to account for resident rotations on an individual and institutional basis as well as available funding for capped hospitals. Hospitals with no prior GME teaching should be wary of reporting teaching activity for the first time as it will have funding implications down the road. Even for hospitals that are capped and have been capped for many years, other strategies exist to "add on" cap. The methods to fund GME are as diverse as the hospitals in which this funding is utilized, and this blog only represents a snapshot of the possibilities.