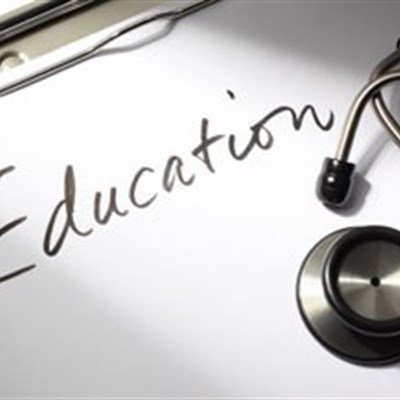 How Does GME Physician Recruitment Work?
---

Authors: Viktor LaPorte, MHA, Consultant &
Cynthia Gomez, Consultant
---
GME and the Recruitment Season
Recruitment season is an exciting time for Residency and Fellowship programs. Programs meet potential residents or fellows by inviting them to interview. These interview days usually include dinner with faculty and residents, informal meet and greets, and facility tours. However, due to the COVID-19 pandemic, programs are strongly encouraged to conduct all recruitment season activities virtually, at least for the 2020-2021 season.
Applicants may apply to a number of programs that align with their professional goals. Programs then work to schedule interviews with candidates that meet their selection criteria. Both Programs, applicant peers, and many specialty oversight entities are recommending applicants limit the number of applications submitted while asking programs to review applications more holistically this year due to the virtual nature of recruitment. Programs are just as excited to learn of their new residents and fellows as much as the candidates are when results are released. The COVID-19 pandemic has had a significant impact on this year's recruitment season. Since programs are strongly encouraged to conduct all recruitment activities virtually, it may seem to make the experience less personal. However, there are areas of opportunity to still provide candidates a personalized interview experience. Programs have developed virtual hospital tours, created program overview videos showcasing what programs have to offer, and designed virtual interview videos highlighting what program faculty and medical staff are offered as part of the pre-interview process.
Below is the detailed timeline provided by ERAS:
2020
August - October: Fellowship programs continue recruitment
September 1: Applicants may begin submitting applications to residency programs
October 21: Dean's Letters (e.g., MSPEs) are Released & Residency programs may begin reviewing applications
November 16: December cycle programs gain access to the PDWS for ERAS 2021
November 21: December cycle fellowship applicants may begin submitting applications to December cycle fellowship programs
November - December: Residency programs continue the interview process
December 1: December cycle fellowship programs may begin reviewing applications
The interview process is where a program showcases its strengths and what it has to offer a training resident or fellow. The goal of recruitment season is for each program is to find quality candidates that align with the program's mission and aim, and for each candidate to determine which program is the best fit for them.
---
As you can see from the above 2020 planned events, recruitment seasons vary depending on specialties and if programs are fellowships or residencies. Programs recruitment season starts at different times depending if they are residencies or fellowships. Let's move forward to the 2021 calendar year to continue following the MATCH process to completion.
---
2021
January: Urology
match results are available
January 31
: Residency Programs must certify their "quota" in NRMP. A quota is the total number of positions the Program requests NRMP to fill through the MATCH and SOAP.
January - February
: Residency & fellowship programs continue the interview process
February 26th
: NRMP Rank Order List Deadline for both Applicants and Programs
March 15-18
: National Resident Matching Program® (NRMP®) Main Residency Match® and Supplemental Offer and Acceptance Program® (SOAP)
March 19
: MATCH DAY Celebration
As one recruitment season ends a new one begins with registration for the next cycle occurring almost immediately after the last one concludes. As such, recruitment is a never-ending cycle for residents, fellows, and programs. Important factors that draw in candidates to certain programs are location, program specialty, stipend amount, and program size. Even within the confines of a world-wide pandemic, the recruitment process does not have to be negatively impacted but rather be positively upgraded. There is a great opportunity for programs to still make the recruitment process fun and exciting for the candidate even in a virtual world—which may be the biggest silver lining to this new and exciting time.
On the behalf of all at Germane Solutions, we wish you the best of luck in recruitment planning & execution.