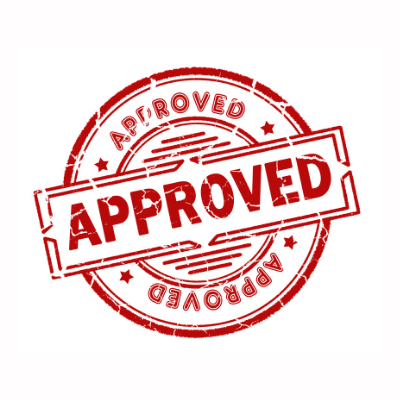 Back to the Basics: How Can A Program Apply for ACGME-Accreditation?
---


Author: Ian Sullivan, Consultant &
Cynthia M. Powell, M.Ed., Manager
---
Is your institution interested in starting a new Residency or Fellowship program? If the
answer is yes, get ready to create and collate a whole host of paperwork aligned with
several layers of ACGME requirements, Institutional, Common Program, and Specialty-
Specific. The first thing to know is that new programs must be approved by the ACGME
through a formal application, site visit, and Committee approval process. This process
typically takes between six and eighteen months for Initial Accreditation to be achieved.
Applications for new Residency and Fellowship Programs are completed and processed
through the ACGME's Web Accreditation Data System (WebADS). Below are all
the components of a New Program Application needed to successfully submit on WebADS.
1.
Program Details:
The program details section hosts general information about the
program, but also is where the program will describe in detail the Program's Mission, Aims,
and Diversity initiatives.
2.
Participating Sites:
Location for program leadership to enter in all Participating Sites
training residents/fellows for a particular time period so the ACGME may approve each
location for use. It is vital that programs explain why this site is being used for certain
rotations rather than the primary clinical site.
3.
Common Program Information:
Broken down into three sections, the ACGME
inquires about how the Program, with support from the Sponsoring Institution, will ensure
compliance with ACGME clinical experience and educational work hour, resident and
program resource, evaluation, scholarship, and program oversight requirements.
4.
Faculty:
The simplest and most daunting section of all applications. Each program is
required to list the Program's Faculty Members & Roles and their information. The
information included about the faculty requires detailed, tedious entry of educational and
training history, past employment, quality improvement, and scholarship activities.
5.
Faculty Scholarly Activity:
Not only must scholarly activity be entered into the
Faculty Roster, but it also must the most recent academic year's activities must be entered
into this separate section as well.
6.
Application Attachments:
In addition to the former sections, the Program must
create, edit, and submit as attachments the following items as well.
Policy for Supervision of Residents
Policy Clinical Experience and Education
Policy for Resident/Fellow and Faculty Member Well-being
Goals and Objectives (G&O): This attachment includes a sample of the competency-based goals and objectives for one rotation at each educational level. The ACGME requires that one (1) rotation-specific G&O per PGY-level is uploaded as one PDF document. The number of G&Os uploaded vary based on the specialty. For example, because an OB/GYN residency program is four years in length, there will be a rotation- specific G&O for PGY-1, -2, -3, and -4.
Program Letters of Agreement (PLA): This attachment is used when the primary clinical site is not capable of hosting all program rotations.
Semiannual and Final Evaluations: This attachment includes two separate evaluations, that are to be uploaded together in one document. The Clinical Competency Committee (CCC) reviews the completed evaluations in order to conclude that the residents' performance can progress to the next PGY-level/graduate.
Forms Used for Resident/Fellow Evaluation of Program: This attachment is a sample of the form that a resident/fellow will use to evaluate the program.
Forms Used for Faculty Evaluation of Program: This attachment is a sample of the form that a faculty member will use to evaluate the program.
Forms Used for Evaluation of Faculty Member: This attachment is a sample of the form that residents/fellows will use to evaluate an individual faculty member.
Evaluation of Resident/Fellow by Faculty Member: This attachment is a sample of the form used for evaluation of a resident/fellow by a faculty member.
Multi-source Evaluation of Resident/Fellow: This attachment is a sample of the form used for evaluation of a resident/fellow by evaluators other than faculty members (e.g., peers, patients, self, and other professional staff members).
Block Diagram: This attachment is a high-level, single learner schedule that outlines
each rotation per PGY-level for the program, as well as rotation location (participating site), percent outpatient/research, and resident vacation time.
Specialty-specific Application Questions (SSA): This attachment is specific to the program application's specialty and can be found on the ACGME website under "Specialties". Some SSAs require more clinical volumes/data than others, but all SSAs require answers to questions surrounding the Sponsoring Institution, Program Personnel and Resources, Educational Program, Curriculum Organization, and Resident Experiences, Clinical Experience, Evaluations, and ACGME Core Competencies.
A lot of this work may seem overwhelming to new institutions or new program leadership, and that is where Germane Solutions comes in. We have a tried and true method of organizing
the work effort so program leadership's time is well-focused in a linear fashion. The results?
A 98% success rate for over ten years and hundreds of programs sustainably built for long-
lasting, yet innovative educational experiences.