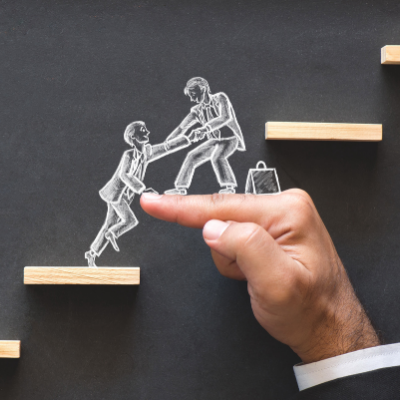 Back to the Basics: How Can You Check To See If You Can Support A Program?
Disclaimer:
Informational Ad
You noticed turnover or gaps in physician availability within your system. You heard one or
more physician group representatives were interested in starting a residency or fellowship
program to help with talent recruitment and retention. You're interested, but don't know where to start
exploring the option. The Initial Feasibility Assessment (IFA) is a process in which Germane
Solutions works with you to determine if one or more training program is a good fit for your
overarching growth. As part of the IFA process, Germane aims to understand:
Resources currently available in the facility or system
Strategies for GME to support or leverage system-wide resources
Partnerships available or capable through GME development
GME programs' ability to align with the overarching mission, vision, growth plans
Impact of GME programs on clinical operations, volumes, and market expansion
Financial sustainability of GME investment(s)
Probability and definition of intended and unintended consequences
When beginning an IFA, Germane focuses on providing a general GME education to c-suite
level executives and data gathering for back-end analysis by seasoned consultants. Data
request items range from ICD-10 and CPT codes, cost reports, PS&R reports, and other
key clinical operations data points that are often already aggregated for leadership on an annual
basis.
While data is being acquired and analyzed, Germane meets with department-and division-
level administration, a randomized sample of active medical staff members, and other key
stakeholders at various levels within the organization. These conversations allow for a more
honest approach to gathering a perspective that cannot be gathered from data alone. This
may include topics like 'what specialties or groups may resist participation in the program'
or 'what are your current recruiting needs and are they being met'? The goal of utilizing the
data and gathering additional information and opinions from the administration and
physicians is to ensure that all recommendations are well-rounded and reflective of the
individual client.
Generally, IFAs result in recommendations on a variety of general GME topics from
sponsorship to community needs assessments, program specialty types, sizing, and
financial impact. These recommendations are developed and presented over an average of
three months. At the conclusion of the partnership, you will not only feel more grounded in
general GME knowledge, but also have a vision for how GME can support your hospital or
system's mission, vision, and workforce stability.
Interested? We'd love to learn how we can partner to advance your institution. Contact
Germane Solutions at
info@germane-solutions.com
for a free initial consult.