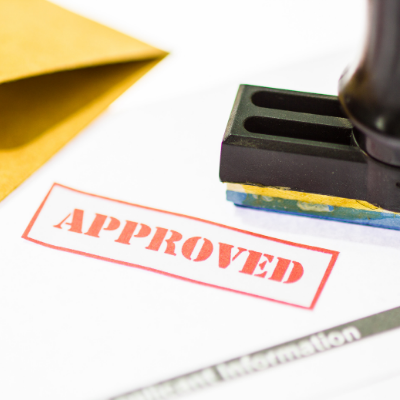 New ACGME-Approved Fellowship: OBGYN-Complex Family Planning
---

Author: Zana Hekmat, Analyst
---
In the last five years, we've been busy. Germane successfully supported the accreditation of
over 250 ACGME new program applications, with a 98.4% success rate; creating over 5,000
training positions in the U.S. Some of greatest success with Graduate Medical Education
(GME) program accreditation lies in the formation of primary care programs which include
11 approved programs in the field of Obstetrics and Gynecology. Helping to establish over
200 positions in small community hospitals to large academic medical centers, Germane is
notably experienced in delivering consult services relative to the field of Obstetrics &
Gynecology. With proven expertise in the field of program accreditation, Germane
Solutions is well poised and pleased to serve its clients in all ACGME-accredited programs.
This deep knowledge in GME also extends to the newly approved and accredited Obstetrics
& Gynecology fellowship, Complex Family Planning. With the stated purpose of "improving
women's health by increasing capacity for and access to specialized care in family planning,
pregnancy prevention, and termination, and to reduce the occurrence of unintended
pregnancy", the
American Board of Obstetrics and Gynecology (ABOG) proposed a new
application for the subspecialty on April 2018 to the American Board of Medical Specialties
(ABMS)
. The proposed application was later approved in October 2018 by ABMS, and later
by the ACGME.
The ACGME Board of Directors recently approved the request
for a new
subspecialty in Complex Family Planning and accreditation authority by the Review
Committee for Obstetrics and Gynecology at its September 2019 meeting.
The clinical Fellowship in Family Planning (FFP) started in 1991 at the University of
California - San Francisco, with other medical schools soon following suit. Over the past few
decades, the FFP significantly increased research in all aspects of contraception,
pregnancy termination, and related areas, by establishing the evidence for professional
standards in training students and residents, providing medical practice guidelines, and
guiding policy determinations. With the core learning objective of complex family planning
fellowship being advocacy, the application noted that "FFP graduates are leaders in
advocacy organizations and initiatives to improve access to comprehensive reproductive
healthcare including teenage, vulnerable, and underserved populations."
One well-known
organization, Planned Parenthood, supports and welcomes the idea of the subspecialty's
aims as stated in the leaderships' Clergy Advocacy Board
. Specifically, it is stated that the
"The Clergy Advocacy Board of Planned Parenthood Federation of America (PPFA) strongly
supports the availability of affordable birth control and government funding for family
planning programs." This overwhelming support and advocacy for the latest research,
evidence-based care, and improvement of overall women's health has been increasingly
seen in current times from entities seen all throughout the country. There are now more
than 20 complex family planning fellowships in the U.S., and it is expected this number will
grow.
The fellowship in Complex Family Planning is a 24-month program following successful
completion of an Obstetrics & Gynecology residency. The subspecialty focuses on
developing obstetrician-gynecologist leaders in abortion and contraception through training
in advanced clinical care, research, and education. According to the ACGME-subspecialty
fellowship requirements under Int.B:
A complex family planning subspecialist is an obstetrician/gynecologist who provides
consultation services and comprehensive care for women with complex reproductive health
needs. The complex family planning subspecialist has advanced knowledge in the areas of
preventive, diagnostic, and therapeutic procedures necessary for optimal reproductive
health, clinical contraception, and pregnancy termination, as well as the management of
complications and reduction of maternal mortality. Subspecialists in complex family
planning receive referrals from obstetrician/gynecologists, other physicians, and advanced
practice clinicians. The subspecialist in complex family planning also has advanced
knowledge and skills in public health, health policy, and advocacy, and expertise in the
application of basic, translational, and clinical research in order to provide leadership to
advance the field.
For further information,
click here
to be redirected to the ACGME website.
Embarking on a new GME program includes a substantial commitment that takes numerous
hours of planning, development, and implementation. We offer ACGME sponsoring
institutions a clear path to begin new GME programs with simplicity. We partner with
medical institutions to circumnavigate the intricate process of understanding ACGME
requirements to ensure compliance and accomplish their goal of program accreditation. For
programs that are already accredited, we can also help evaluate past accreditation
practices and assist with the re-accreditation process. If your organization is interested in
pursuing the newly accredited and available subspecialty in Complex Family Planning,
reach out to the Germane Team.