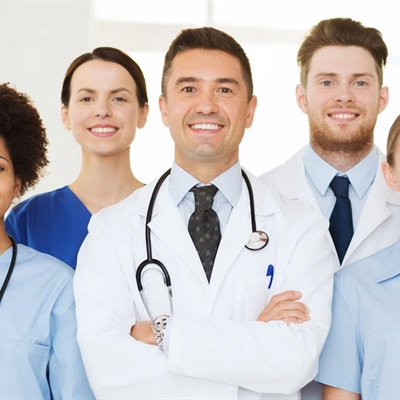 Coalition for Physician Accountability: Away Rotations and Interviews
---

Authored by: Viktor LaPorte, MBA, Consultant
---
With the new academic year starting this week (July 1) many institutions are starting to look
forward to how COVID-19 is going to impact their GME programs. Institutions are
changing their approach to move away from rotations that many Residents take during their training
programs. As mentioned in past Germane News Alerts, institutions have moved to the virtual
process of interviewing candidates for Residencies and Fellowships. With COVID-19
changing the face of health care and the GME programs, GME and programs are
embracing the changes to the interviewing process and putting new processes in place.
The Coalition for Physician Accountability published recommendations to guide the GME
programs on how to deal with away rotations and interviewing processes.
Away Rotations
Many GME programs require Residents to take rotations outside of the sponsoring
institution's program, some are required, and others are considered elective. Outside
rotations allow the resident to experience other health systems and gain experience in
contrast or addition to that which is offered at their home institution. Programs have started
to discourage their residents from taking outside rotations due to the COVID-19 impact on
the health systems. There are
circumstances
when a resident can take an outside rotation:
Residents who have a specialty interest and do not have access to a clinical experience
with a fellowship program in that subspecialty in the health system in which they are
training.
Residents who plan to incorporate focused knowledge and skills in their future practice
but lack access to necessary training opportunities within their health system.
Outside rotations should only be considered if they are a vital part of the education of the
resident. Limiting the number of rotations can help combat the spread of diseases and help
keep residents in a neutral environment at their institution. With the limiting of outside
rotations, programs are going to have to limit the number of rotations that they are
going to allow into their programs from outside institutions.
Interviews
Many institutions have adopted the virtual approach to interviewing candidates for
residencies and fellowships. Moving to a virtual interview process can be more affordable
and time-efficient if the program is prepared properly for the interview. Below is the table
where
recommendations
and helpful tips on how to prepare before the interview takes
place.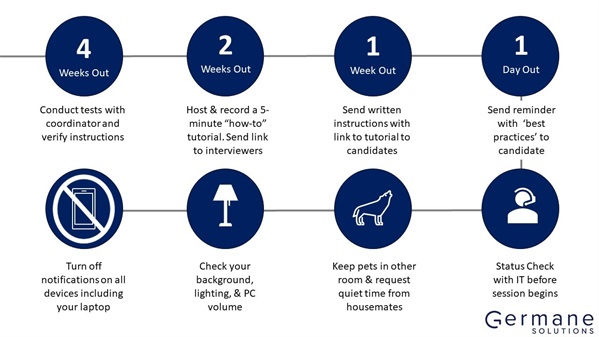 ECFMG
With the changes that the United States Medical Licensing Examination (USMLE) has made
by suspending Step 2 exams, ECFMG is making changes to the way it allows foreign
graduates to apply for ECFMG Certification. There are five pathways that the ECFMG has
detailed to allow applicants to apply for an ECFMG without completing Step 2. Following
one of these pathways will allow those unable to complete Step 2 to still apply for the Match
in 2021 and obtain an ECFMG Certification. The ECFMG
pathways
are:
Pathway 1: Already Licensed to Practice Medicine in Another Country
Pathway 2: Already Passed a Standardized Clinical Skills Exam for Medical License
Pathway 3: Medical School Accredited by Agency Recognized by World Federation
for Medical Education (WFME)
Pathway 4: Medical School Participates in U.S. Federal Student Loan Program
Pathway 5: Medical School Issues Degree Jointly with a U.S. Medical School
Accredited by Liaison Committee on Medical Education (LCME)
The President of the United States has signed an Executive Order suspending certain work
visas through 2020. This order pertains to H-1B visas, H-2B visas, H04 visas, L-1 visas, and
some J-1 visas,
this order does not affect those that are already in the country
working on one of these visas
. The good news is that this does not affect the health care
industry since these are jobs that are essential and needed to help combat COVID-19.
Looking to the new academic year for GME is going to be a change that will be difficult, but
if processes and policies are implemented properly, then departments and programs
should run smoothly for the new academic year. Cutting the number of out rotations that a
program usually has its residents complete is a major change to the curriculum of a
program. This will also affect the incoming rotations that most institutions get in return.
Programs are starting to plan accordingly, by making changes to ensure that patient care is not
compromised.
The interviewing process is changing dramatically for GME programs in the new
recruitment year. It is urged that programs move to a virtual interview process. The new
type of interviewing should be practiced before the real process is implemented. Preparation
is going to be the key to the success of the 2020-2021 recruitment year. Many health
systems have already seen success in these new recommendations. It is all about the
execution of the processes made by institutions and working together to make a new and
fun recruitment year.
Sources:
AACOM:
https://www.aacom.org/docs/default-source/aogme-documents/
recommendations-and-information-on-virtual-interviews.pdf?sfvrsn=fd010c97_2
ACGME:
https://www.acgme.org/Portals/0/PDFs/
RecommendationsAwayRotationsInterviewsGME.pdf
AMA:
https://www.ama-assn.org/residents-students/match/residency-match-2021-how-
covid-19-forcing-major-adjustments
ECFMG:
https://www.ecfmg.org/certification-requirements-2021-match/
WhiteHouse.gov:
https://www.whitehouse.gov/presidential-actions/proclamation-
suspending-entry-aliens-present-risk-u-s-labor-market-following-coronavirus-outbreak/