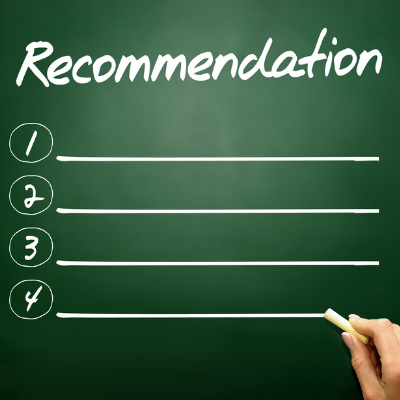 COPA Releases Additional Recommendations
In the last two weeks, the Coalition for Physician Accountability (COPA) which is
an amalgamation of most Undergraduate and Graduate Medical Education organizations
released new statements. Below are highlights:
step guide for managing the entry of new volunteers for continued COVID-19 volunteers
to ensure the safety of both physicians and patients as well as the delivery of quality care.
Introduces several links and resources, as well as implementing the action steps laid out by
reputable sources supplement the materials provided to Sponsoring Institutions
within the ACGME DIO Idea Exchange.
2020): Provides discussion points and resulting recommendations to onboarding and
orientation of incoming Residents for the July 1, 2020, academic year start. The below
slideshow outlines the nine recommendations that will impact your new academic year.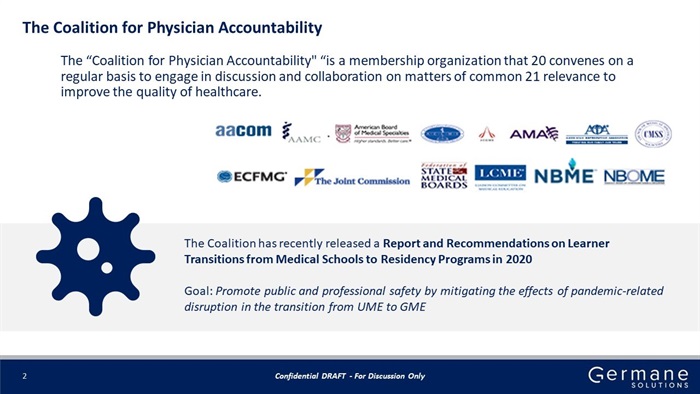 Leader Perspective:
COPA's recommendations are perfectly timed with the
ACGME's
Guidance Statement on Enforcing Compliance with COVID-19 Prevailing Requirements
from May 11, 2020, in which it states failure to comply with ACGME requirements in place,
even during a Pandemic State, is a serious occurrence that can be investigated within 7-
days if deemed emergent enough. Potential outcomes to Alleged Non-Compliance with
ACGME COVID-19 requirements include but are not limited to citation(s), public sanction,
and accreditation status change. These outcomes are not eligible for appeal but are eligible
for "reconsideration" per the new policy. It is strongly advised to take these
recommendations seriously and develop your own methodical way of tracking your
institution's response to all ACGME Guidance Statements and COPA recommendations
whenever applicable.