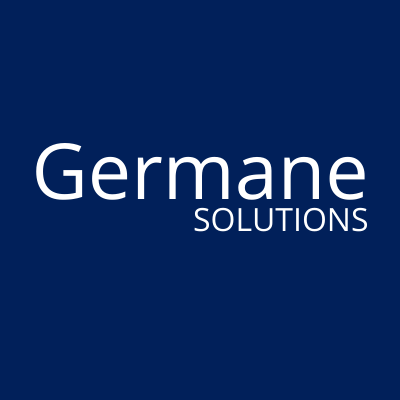 Protect Against CMS Reimbursement Issues
Two big press releases came out this week with potential implications for CMS Cost
Reporting.
The first from the ACGME cautioned
institutions who wished to start recently
MATCHED Residents/Fellows ahead of regular programming. In its March 28th Statement,
the ACGME warned "there are serious ramifications to early appointment" from a financial
perspective. The second, from
CMS released on March 30th providing sweeping regulatory
changes
that may also affect CMS Reimbursement for teaching facilities.
Leader Perspective:
What the ACGME is really concerned about is tripping Resident IRP
ahead of July 1. Because the IRP is determined by the start date of a Resident in an
ACGME-accredited categorical program so then is the end date. This may not seem like a
big deal, but may create an issue for Hospitals if 'early start' Residents need through June 30
to finish graduation requirements and their IRP concludes early due to their COVID-19
response.
The IRP is attached to a learner's Social
Security Number for CMS Cost Reporting
purposes and is a ticking clock of how long
CMS will reimburse any institution for training
a learner. The length of IRP is determined by
a Resident's Categorical program length of
training.
Another, possibly more impactful, consideration of 'early start' is operational. This year there
were nearly
32,400 filled PGY-1 positions
through the NRMP MATCH. Let's say that 10% of
these individuals start residency before July 1. Fast forward to 3-5 years from now. That's
nearly 3,300 gaps in clinical schedules that are traditionally 'covered' through June 30 by
Residents.
Bottom line, the ACGME is not saying one may not start residency off-
cycle, they are simply saying "be careful"
.
From the CMS perspective, regulatory changes have minimal impact on medical education
during COVID-19. The main Medical Education takeaways from the
March 30 - 3rd press
releases
are:
Hospitals may temporarily increase the number of inpatient beds. This may affect the
"IRB" or "Resident to Bed" ratio utilized to calculate "IME" (Indirect Medical Education)
payments. The AAMC is lobbying CMS to address this issue quickly. More on this soon.
For telehealth services, mark Resident FTE in rotation schedules as occurring in the
setting they are serving even though it is occurring at home or other alternate location.
For example, a Resident is on an ER shift for one month and is doing telehealth triage
from home. The Resident FTE can still be counted as being at that provider setting for
CMS cost reporting purposes.
Coupled with ACGME's recent guidelines on Resident supervision via virtual methods, it
is acceptable for attending physicians (faculty) to supervise Residents remotely.
CRNAs no longer require physician supervision; freeing up attending physicians
(faculty) for supervising additional learners to help with the patient surge. Coupled with
the ACGME's Stage 2 and/or 3 statuses, residents can be returned to their "home"
institution as an added workforce. Work Hour rules, however, still apply.
Keep a list of ambulatory surgery centers and non-hospital buildings providing patient
care under recent CMS changes; noting variations for Medicare Part A facility fees in
particular. We aren't sure yet, but the use of these facilities for providing care and billing
CMS under a hospital provider number may affect CMS-cost report strategies for those
capitalizing on the CMS non-provider rule in financial strategy.
Germane will continue to monitor the effects of the Pandemic and provide insights on
potential downstream impacts to Cost Reports.