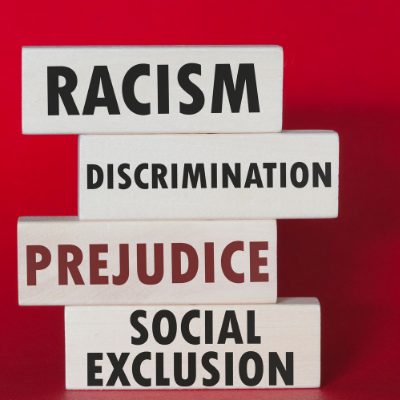 Racial Discrimination, and Its Potential Solutions, in Healthcare
Correction: This article has been updated to clarify that Healthcare entities can and should utilize professionalism standards, expectations, and metrics to identify and hold accountable individuals that consciously or unconsciously uphold racism or discriminatory practices.
In our
previous article
regarding racial discrimination, we left our audience with a cliffhanger, "All facets of healthcare, from education to the workforce, will likely have to undergo multiple different practices, as this issue cannot be addressed simply or by a single institution." The big question our clients have asked us in response: How? In response, we wish to echo the sentiments of Micha'le Simmons, Managing Director of the Advisory Board, from her June 2020 interview. "Health care organizations right now need to be part of the conversation. Your community, your employees, are looking for you to make an explicit stand against racism. If you do not, they are going to view your silence as complicity with all of the things that are happening in our society today" (Why Racism is a Healthcare Issue).
While Simmons is certainly calling healthcare institutions across the nation to action, what are the potential and actualized solutions these institutions are endorsing? Great question. As your trusted advisor, Germane Solutions' own Diversity and Cultural Awareness Committee is excited to announce a new series, modeled around the academic year cycle, to support our clients and the greater Graduate Medical Education (GME) community in capitalizing on opportunities to dismantle conscious or unconscious biases as well as discriminatory practices throughout the academic year. In today's article, we will cover three potential solutions and will go more in-depth throughout the next academic year on each.
Equating Non-Discriminatory Practices with Professionalism
A general step to decrease healthcare discrimination one sees in employment is a prioritization of professionalism. Regarding Simmons' comment, professionalism is not a direct solution to racism in healthcare nor a specific solution to racism in general. However, by expanding the definition of professionalism and its corresponding performance metrics to include specific actions identifiable as biased, bullying, sexual harassment, or racial microaggressions, an Institution and/or Program creates the ability to (a) educate residents, faculty, and others these types of activities are not acceptable, (b) professionalism standards are raised, and (c) actions such of these can be captured by performance evaluations, reporting systems (like anonymous surveys and grievance policies) and (d) addressed more readily with policy-backed implications.
We must acknowledge that professional standards could adversely impact minoritized populations if unfairly implemented. Any institution making an effort to improve professional standards to promote inclusion and acceptance must provide proper training and education to faculty, leadership, and learners to ensure their understanding of updated professionalism standards should be specifically applied to discrimination, exclusion, and harassment of underrepresented persons. Ensuring this language is explicit and clearly communicated encourages applying these standards to be protective in nature and not weaponized against those they are intended to support.
Expanding Professionalism beyond a developed and professional attitude will only aid in ending racial discrimination in healthcare as it is the proper way to act. Professional standards will change in the coming future to a more diverse mindset. Seehusen's (2020) article in the Journal of Graduate Medical Education, for example, could then be employed for mitigating conscious or unconscious bias, racism, or discriminatory practices—including microaggressions. Professionalism would also include talking to peers about inappropriate behavior, not just abstaining from it, and upholding the institution's consequences to mitigate the continuation of previously and erroneously ignored practices, which could, of course, result in a workplace termination if broken (Seehusen). With more and more medical institutions practicing ways to decrease discrimination, making sure their residents and employees are in tune with professional standards is crucial.
Microaggression Training
While professionalism is a general way a medical institution can approach discrimination in a language that any institution would be familiar with, there are many more particular ways to use it. First, many organizations are implementing microaggression training and workshops.
MedEdPORTAL
published a study where third-year undergraduate medical students partook in these workshops, resulting in "[n]inety-eight percent [of residents feeling] confident in identifying microaggressions, and 85% felt confident in interrupting microaggressions when they occur" (Acholonu). The purpose of addressing microaggressions is to change an institution's workplace culture to a more inclusive environment. Minorities are severely underrepresented in medicine. With the existential loom of America's physician shortage, they are very well part of the solution; therefore, more inclusive medical environments play a crucial role in America's overall healthcare. This also correlates directly with Seehusen's recommendations for addressing unprofessionalism in graduate medical education. Through the careful deployment of microaggression workshops, which can be integrated into June Orientation schedules across the GME community, the first step in ensuring Residents' understanding of professionalism, teaching is complete. It is then up to the Institution to continue monitoring, role modeling, coaching, and consistent feedback (Seehusen).
Alternate Recruitment Practices and More to Come
Along with microaggression workshops, there are many other ways to decrease discrimination in healthcare, including expansion of career opportunities (Dill), enforcing equitable wages (Serchin), and a focused effort to increase the representation of minorities in Medicine (Williams). A frequently asked question encountered by our clients is, "How can we improve the diversity of our residency classes?". With the MATCH system, programs lose some measure of control over selecting their residency classes, so it may feel as though a program's agency in pursuing a diverse residency class is diminished. However, some strategies can demonstrate an institution's commitment to cultivating a welcoming environment and promoting cultural diversity and inclusion toward potential candidates. We look forward to integrating evidence-based best practices with our industry expertise to explore each of these opportunities within the specific lens of how it applies to Academic Medicine and the Graduate Medical Education community.
Works Cited
Acholonu, Rhonda et al. "Interrupting Microaggressions in Health Care Settings: A Guide for Teaching Medical Students."
MedEdPortal
. July 31, 2020, DOI:
10.15766/mep_2374-8265.10969
.
Dill, Janette et al. "Addressing Systemic Racial Inequity In The Health Care Workforce."
Health Affairs Blog
. September 10, 2020,
https://www.healthaffairs.org/do/10.1377/hblog20200908.133196/full/
.
Evans, Michele et al. "Diagnosing and Treating Systemic Racism."
The New England Journal of Medicine
. July 16, 2020,
https://www.nejm.org/doi/full/10.1056/NEJMe2021693
.
Seehusen, Dean. "Understanding Unprofessionalism in Residents."
Journal of Graduate Medical Education
. June 1, 2020,
https://meridian.allenpress.com/jgme/article/12/3/243/441931/Understanding-Unprofessionalism-in
.
Serchen, Josh, et al. "Racism and health in the United States: a policy statement from the American College of Physicians."
Annals of Internal Medicine
173.7 (2020): 556-557.
https://www.acpjournals.org/doi/full/10.7326/M20-4195
"Why Racism is a Healthcare Issue—And How to Address It."
Advisory Board
. June 4, 2020,
https://www.advisory.com/en/daily-briefing/2020/06/04/racism-health-care-issue
.
Williams, David, and Toni Rucker. "Understanding and Addressing Racial Disparities in Health Care."
Medicare and Medical Research Review
. Summer 2000,
https://www.ncbi.nlm.nih.gov/pmc/articles/PMC4194634/
.