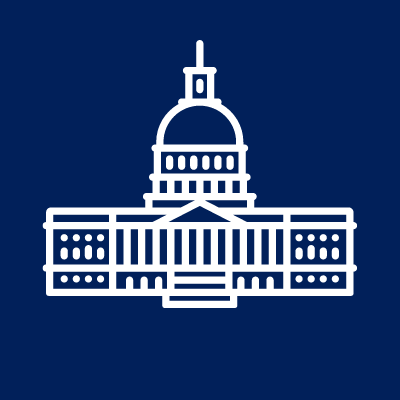 The Never-ending Story of the Resident Physician Shortage Reduction Act
---

Author: Treven W. Cade
---
We all know a permanent cap on Medicare-funded residency positions was placed on all teaching hospitals in 1997 via the Balanced Budget Act. Most have heard the Consolidated Appropriations Act of 2021—which we have covered recently—that will "[distribute] 1,000 Medicare-supported GME positions towards a provider's FTE cap, with a maximum of 200 positions to be distributed in each of the next 5 years." Similarly, we may have read with hope about the bipartisan introduction of the Resident Physician Shortage Reduction Act of 2021 (RPSRA) in March of this year. Good timing too, given the looming physician shortage which was no doubt exasperated by the Pandemic. As with all things 'politics', there is more to this story and more work to be done. For Germane Solutions, our work started with an innocent question from a client, "do you think this bill will actually pass?" For you, our readers, we hope our work together starts following this article.
Through our investigation, we learned the 2021 RPSRA is around the tenth Congressional attempt since 2007 to provide cap relief. Not only that, but each attempt was similar in nature: it is introduced with bipartisan support after a Congressional election year and, after a few news cycles later dies in a committee. The ten RPSRA iterations universally propose adding 15,000 residency slots over five years to capped facilities. To understand the broader scope of this dilemma, revisit our blog on CMS Caps.
To begin describing the birth of this never-ending bill, we must first introduce Richard Cooper, a professor in medicine at the University of Pennsylvania, who in 2007 published an article in the Forum on the State of the Health Workforce that argued for the need to readdress the problems incurred by the Balanced Budget Act of 1997. Cooper argued residency caps are not needed, and "had the natural evolution of GME been allowed to continue, the United States would not now be facing a physician shortage" (Cooper p. 528). Likewise, Cooper hypothesized a causal relationship between the Balanced Budget Act and the looming physician shortage, which has become one of the most significant talking points in healthcare today, stating the act's freezing of federal funding GME FTE funding at 1996 levels is a "single action fully accounts for the leveling off of physician supply in 2005" (Cooper p. 528). Therefore, given the unintended consequences of the Balanced Budget Act of 1997 sprouting as early as 2005, the RPSRA was a natural response.
First introduced in 2007 and reintroduced in 2009 by Bill Nelson (D-FL), the bills failed to make it to vote. The leading detractors of both attempts cited that it would increase funding required for specialty training: "[the RPSRA] include[s] specific distributional criteria which would disproportionally increase Medicare funding for non-primary care specialty training. Thus, current GME expansion legislation continues to elicit stakeholder controversy" (Rieselbach). Senator Nelson reintroduced the bill a third time in 2011 with support from other prominent Democrats, such as Charles Schumer (D-NY) and Harry Reid (D-NV)—Reid being the Senate Majority Leader. This bill, much like the others before it, wished to increase residency slots by 15,000 over five years, 3,000 a year. The American College of Surgeons (ACS), while supporting the bill publicly decried it by stating that it didn't go far enough as they would much rather see an elimination of residency caps altogether (Halvorson).
With Senator Nelson's attempts in vain, Joseph Crowley (D-NY) reintroduced the RPSRAS in 2012 and 2013, but these bills too died in Committee. In that same time frame, five additional iterations with different names but same intentions were introduced, this time by Aaron Schock (R-IL). It is notable to mention this rush of bills occurred within months of the Supreme Court upholding the Affordable Care Act (ACA) in 2012, indicating our legislatures anticipated the ACA would compound the physician shortage and anticipated the RPSRAs would be the Occam's razor to the physician shortage problem. However, these bills faced a similar fate to their predecessors, regardless of current events or compounding problems.
The 2015 RPSRA was a combination of two bills swiftly put down in Congress in 2013: the previously discussed Resident Physician Shortage Act of 2013 and Training Tomorrow's Doctor Today Act (Nelson). Although it still sought the same goal of amending Medicare and allowing more residency cap slots, the 2015 RPSRA was the third attempt by Crowley. Crowley's fourth and final attempt to date was in 2017 with these bills' fate exactly like the others—dead in committee. The last two iterations of the bill were in 2019 and 2021 and sponsored by Robert Menendez (D-NJ). Unlike all those that have come before them, these two iterations were sent to the Finance Committee. This committee, of course, was the final resting place for the 2019 RPSRA, and the same may as well be said of 2021 RPSRA which does not stray drastically from any former attempt in intended outcomes. Perhaps the RPSRA will one day be put into our legislation—a phoenix rising out of the heap of ashes leftover from every dead iteration--the main variant is timing, which is where we come in—all of us.
While the passing of the Consolidated Appropriations Act of 2021 will likely prove detrimental to the current 2021 RPSRA, it could be helpful for future iterations—namely, and if history does repeat itself, the 2025 RPSRA. Why? Stay tuned for part II of the never-ending story of the RPSRA.


Works Cited

Cooper, Richard. "It's Time to Address the Problem of Physician Shortages: Graduate Medical Education is the Key." Forum on the State of the Health Workforce, vol. 246, no. 4, 2007, pp. 527-534. http://citeseerx.ist.psu.edu/viewdoc/download?doi=10.1.1.528.602&rep=rep1&type=pdf.

Halvorson, Dana. "ACS Takes a Stand on Policies Impacting the Surgical Workforce." Bulletin of American College of Surgeons, October 9, 2012. https://bulletin.facs.org/2012/10/acs-takes-a-stand/.

Komisar, Harriet. "The Balanced Budget Act of 1997: Effects on Medicare's Home Health Benefit and Beneficiaries Who Need Long-Term Care." The Commonwealth Fund, December 1, 1997. https://www.commonwealthfund.org/publications/fund-reports/1997/dec/balanced-budget-act-1997-effects-medicares-home-health-benefit.

Nelson, Bryn. "New Bill Hopes to Increase Residency Medicare Slots After Two Previous Bills Failed." The Hospitalist, July 2015. https://www.the-hospitalist.org/hospitalist/article/122261/health-policy/new-bill-hopes-increase-residency-medicare-slots-after-two.

Rieselbach, Richard et al. "Breaking the Graduate Medical Education Policy Logjam." Health Affairs, August 12, 2015. https://www.healthaffairs.org/do/10.1377/hblog20150812.049915/full/.

University of California Health. "Residency Cap Limits the Supply of Physicians." University of California Health, January 2020. https://www.ucop.edu/federal-governmental-relations/_files/fact-sheets/fgr-health-factsheet-gme-f1.pdf.