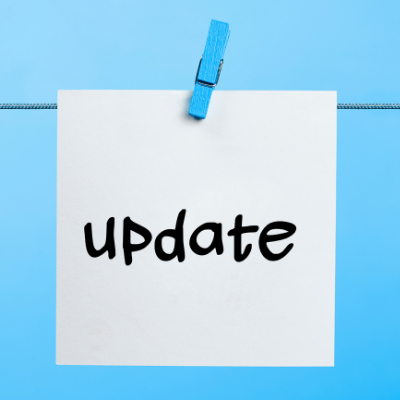 Federal Updates Impacting the Graduate Medical Education Community
---


Authors: Treven C. Cade & C. Powell Hutchinson
---

The second quarter of 2021 was a busy period at the federal level for Graduate Medical Education with two large updates coming from CMS and the Supreme Court. First, CMS released on April 28, 2021, their proposed rules for Hospital Inpatient Prospective Payment System for Acute Care Hospitals which contained guidance for the enactment of the Consolidated Appropriations Act (HR 133). These rules will be finalized by October 1, 2021, after the comment period closes on June 28, 2021. Within the Consolidated Appropriations Act, Germane has identified three pertinent sections: 131, 126, and 127, of which we will outline in that order.
Section 131 of the Consolidated Appropriations Act is intended to provide the opportunity to reset a hospital-specific Per Resident Amount (PRA) and/or the hospital-specific FTE Cap if the hospitals trained less than 1.0 FTE before October 1, 1997, and trained no more than 3.0 FTE on or after October 1, 1997. The option to reset will take place over the next five years ending December 26, 2025.
This section details two changes—PRAs and FTE Caps. Addressing the former, hospitals are now given the opportunity to reset the low or zero direct GME
The PRA is a critical variable that calculates how much Direct Graduate Medical Education (DGME) reimbursement a hospital will receive for training residents as part of an approved residency or fellowship training program. Hospitals that inadvertently triggered their PRA at an artificially low (or zero) rate significantly limit Federal reimbursement intended to train the next generation of doctors.
The second aspect of Section 131 is the ability to reset Medicare GME Cap(s) – for both Indirect Medical Education (IME) and Direct Graduate Medical Education (DGME). Medicare will fund the direct and indirect costs of training residents and fellows up to a specific amount or cap, that is set during the hospital's base period. Many hospitals accepted residents into their facilities unaware that this simple act would trigger their base period and set their maximum funding cap in perpetuity.
Hospitals can now reset their hospital-specific cap between the enactment date and December 26, 2025, if they train a certain number of residents in a newly accredited training program. Cap development would begin the year the first new program and run through its fifth year of enactment. CMS also proposes that hospitals with no cap triggered would have no permanent FTE Cap until 1.0 FTE is trained. It is also important to note that participation in Medicare GME Affiliation since the enactment date will disqualify the hospital. Much in line with other aspects of the Consolidated Appropriations, this section provides hospitals the gateway to change their FTE Caps.
Section 126 Consolidated Appropriations Act proposes an application-based distribution of 1,000 Medicare Funded cap slots(200 annually) over a 5-year period. The legislation caps the FTE that can be received to one hospital at 25; however, CMS is proposing a further limitation to no more than 1.0 slot each year, and no more than 5.0 slots total. This proposed limitation is meant to give slots to as many applicable hospitals as possible. These slots would be distributed to hospitals with the highest HPSA score; however, if the number of available residency positions is greater than the number of hospitals with the highest scores, then CMS proposes prorating the slots. The application deadline to receive these slots is January 1, 2022, and the funding would be available on July 1, 2023. This piece of legislation is the first time since the Balanced Budget Act of 1997 that FTE Caps have been increased.
Finally, Section 127, provides an opportunity for FTE Cap adjustments for both urban and rural hospitals. Rural and urban hospital partnerships have become more accessible by the removal of the separate accreditation requirement for RTT programs; ultimately allowing both rural and urban hospitals to receive federal funding for training programs aimed at increasing the number of physicians in rural areas. In essence, urban, or non-rural, hospitals can partner with rural hospitals to establish programs in the rural area, and each participating hospital can receive an adjustment to their FTE resident limit. For rural hospital funding, CMS is proposing that each time an urban hospital and rural hospital establish a Rural Training Program (RTP) for the first time, even if the program is existing, both the urban and rural hospitals may receive adjustments to their resident caps (e.g., rural track FTE limitations). For existing program funding, CMS is proposing to prospectively allow cap adjustments to hospitals with existing programs and RTTs, but only when additional residents are recruited to add a new RTP "spoke," to an existing "hub" for cost reporting periods beginning on or after October 1, 2022. Lastly, regarding other specialties, CMS is proposing that the effective date for cost reporting periods beginning on or after October 1, 2022--so long as the program is accredited by the ACGME, regardless of specialty--may qualify as an RTP, and both urban and rural hospitals can receive rural track FTE limitations assuming all other requirements are met. In addition, CMS proposes to create a rule that allows RTP FTE to be excluded in the 3-year rolling average calculations until the five years of cap development are over for both urban and rural facilities. With rural areas being heavily affected by the physician shortage, partnering with urban facilities for mutual benefit seems like a noteworthy step in addressing this issue.
Outside of the Consolidated Appropriation Act, the court case Milton S. Hershey Medical Center et al v. AZAR II brings forth changes in healthcare as well, as the court has stated the way in which CMS determined FTE adjustments were not in compliance with the law. This case with judgement issued on May 17, 2021, is a consolidation of 5 separate cases, regarding the proper weighting of FTEs, which only applies to the DGME payment. The current formula applied through the cost report is often referred to as the "DGME penalty" in that those hospitals that are training residents over their unweighted DGME FTE Cap receive a proportional reduction to the weighted FTE counts. While the court noted that it may be appropriate to adjust the weighted FTEs where a hospital is training residents over their FTE Cap, the court concluded that the way CMS determined that adjustment was in direct conflict with the law and therefore must be overturned. Specifically, the law specified that residents training within their initial residency period (IRP) are to be weighted at 1.0 whereas residents training after their IRP are to be weighted at 0.50. The court concluded that the formula that CMS crafted in the regulations resulted in a weighted DGME FTE count for payment purposes that applies a weighting that is different than the law mandates, therefore the CMS formula is contrary to the law.
Regarding this court case, hospitals should protect their appeal rights on all cost reports that are open or unaudited and those audited within their 3-year reopening period--it is not yet clear that hospitals will be allowed to reopen audited reports to claim this issue. With the ways in which the Consolidated Appropriations Act utilizes and affects FTE Caps, understanding the effects of Milton S. Hershey Medical Center et al v. AZAR II will be crucial moving forward for any teaching hospital.
This new legislation, the Consolidated Appropriations Act, will be fully enacted during 2025; therefore, its initiation and actualization will be the crux of the legislation moving forward past that time. For example, Section 126's proposal to increase cap slots has been the first of its kind since 1997 and could prove to be the stepping stone for further legislation in the future. In the meantime, the effects of Milton S. Hershey Medical Center et al v. AZAR II and the FTE changes proposed in the Consolidated Appropriations Act will play a dominant role in current healthcare operations. Rural facilities will also be heavily impacted as they occupy a vast amount of the shortage areas and will now be able to partner with rural hospitals easily than before and with added benefits. In total, virtually every teaching hospital in America will share some effect of these legislative efforts; therefore, it is necessary for hospitals to understand the breadth of this legislation and how to appropriately move forward.