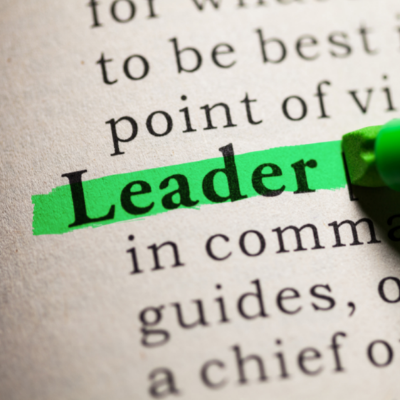 Bringing Passion to Practice: Altruistic Leadership
---

Authors: Joe Catanese, MHA
---

Having celebrated my eighth year at Germane Solutions, I have been asked by others (and even myself) to reflect on my time being here--whether it be a simple congratulations and "How do you feel?" to an in-depth, substantive talk with a colleague. In the beginning, I was certainly no expert when I began my work at Germane, nor did we have the extensive training regimens we have today. Therefore, I consider much of my education at Germane to be self-taught. This education culminated in developing who I am and the principles I hold close to me even to this day: namely being approachable, striving for excellence, and harnessing control of my emotional well-being, among several other attributes. Among many of my peers and colleagues, the work I have done at Germane has paved a great deal of the person I am today through what working here has taught me.
I learned that being genuine is a universal acceptance tool: it is a gift that, in tandem with being relatable, immediately allows others to communicate openly to you without feeling insignificant. In the workforce, my approach has always been to be authentic and transparent with my employees. Entitlement is a means of alienating others. As a leader, one must understand that no question is too small or any employee above reproach. I have not and never will ask an employee to do something that I would not do myself. Hopefully, my employees have garnered enough from my daily actions to respect me as such a person.
Along with this, it is of utmost importance to me to constantly remain humble and to never take anything for granted, which will allow others to approach me without fear of admonition or retaliation. You will find that people will temporarily gravitate towards their leaders or people deemed as successful. However, gravity's pull will only manifest itself permanently when those admired are genuine, relatable, and accessible. The capability to relate to all employees, regardless of their status, is tantamount in my career. Likewise, the ability to relish in my employee's successes and knowing that, somehow, I am a part of gives me immense satisfaction.
Another principle of mine is sternly upholding excellence: mediocrity is not in my vocabulary. If you never accept anything but your own 'best', you will consistently achieve beyond expectations. Of course, this comes with some degree of self-awareness, which is a necessary attribute in becoming an altruistic person. It is vital to note that excellence transcends your work: you cannot be an excellent leader or employee if you are not first an excellent person. This includes being altruistic, genuine, accepting, etc., that when culminated (and only when culminated) produce excellence.
Lastly, I strive to be stoic when approaching the world: I strive for restraint by, admittingly varying degrees of difficulty, not having an emotional reaction to external circumstances. My ability to step back from a situation and reflect upon my surroundings while logically observing things has empowered me. Throughout life, you are only in holistic control of a few things, namely and most prominently, your emotions and emotional response. I have found this as well to be a crucial component of leadership. Especially in operating a business, your attitude is vital because it impacts how you view the dilemmas at hand. Likewise, how you view the dilemmas at hand will directly relate to how you find solutions: there are only a few ways to solve a problem (if you are lucky), but there are infinite ways to pose a dilemma, with each perspective possessing a few unique solutions. Realizing this and being in control of my emotions during difficult times, significantly positively impacts my life. To anyone searching for that mystical and often eluded inner peace, I recommend they take responsibility for their actions which will inevitably lead to personal, emotional well-being.
Moreover, my authentic leadership style is the driving ambition that allows Germane Solutions to continue its path toward success. This leadership style coupled with the expertise in the field of GME is the force that fuels Germane upward. My ability to build a strong rapport with our clients, while continuing to build their trust, creates an exceptional bond. Additionally, because of my subject matter expertise, I am able to develop a bond with my clients in the accreditation service line that allows Germane to continue to build its eminence in the GME field and bolster its reputation as the top consulting firm in GME while continuing to acquire new clients. As a result, Germane lives its mission and reaches its goals on a continual basis. The passion I bring to my clients is reciprocated because they are able to see the respect that I have for their goals as well as those of Germane. All of my clients know that they can reach out to me at any time, and I will get back to them in a timely manner.
My reputation is the cornerstone of my career; therefore, I am always tweaking things so that I come across as approachable and transparent. My staff knows that they have my full trust and respect as I do theirs. I feel that a positive support system is essential in any career; therefore, I encourage constructive criticism as well as productive feedback. My goal as a leader has always been to encourage new ideas which are how I became the preceptor for Xavier Administrative Residents. I have always been one to give back, which is why I welcome and encourage any new talent that comes aboard Germane Solutions and continues to provide support and advisement to those that may have left Germane Solutions to pursue another career path outside of GME.
With all this said, I would be remiss to mention the essential component to the core of one's character—the above cannot be isolated incidents. To speak to this, I utilize a quote ingrained in me throughout my life that is commonly attributed to Aristotle: "We are what we repeatedly do." Who would I be, for instance, if I only applied what I have previously written to the Fridays of my life, whereupon every other weekday I would be sluggish with my work and temperamental with my employees? Indeed, I would not be commonly attributed the qualities I have mentioned if that were so. To this, I ask those thoughtful enough to take the time to read my small passage, who are you?