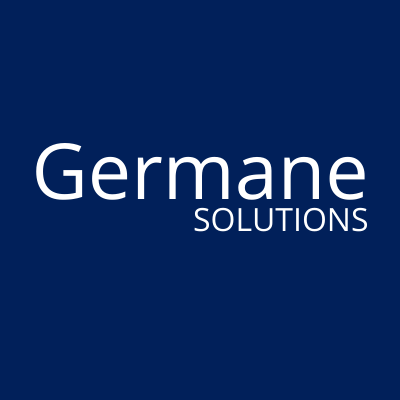 From the Desk of the CEO
---



Author: Susan Hearn, RN, BSN, MBA, Chief Executive Officer
---



The healthcare industry began in 2021, wounded and changed by the pandemic and in desperate need of recovery. Six months into this new year, we are beginning to understand the real toll that COVID-19 has taken on the industry and how long the road to recovery truly is. The AHA has called the pandemic the most significant financial disaster in history. Reduced revenue from the elective shutdowns and volume declines and higher costs related to the care of COVID patients have, along with other factors, caused over $323 billion in losses to hospitals in 2020 (AHA). Additionally, many individuals continue to avoid routine, and elective preventative care and screenings, which may have a long-term impact on healthcare as early detection and intervention become less frequent and health expenditures grow (Kaufman Hall National Hospital Flash Report).
The pandemic has heightened disparities within the healthcare system because of rural and low-income communities and people of color being disproportionately affected by COVID. The inadequate resources in the rural and underserved areas were pushed well beyond capacity, and many community providers were forced to close due to financial pressures. 57 million Americans, or 17% of the population, live in rural areas and face a higher incidence of death than their urban counterparts due to both injury and disease (U.S. Census Bureau). Access to care is a challenge due to the lack of physicians and medical facilities and the long travel time to reach routine, emergency, and specialty care providers.
Despite continued challenges with the ongoing pandemic, there are signs that the nation is beginning to get back on its feet. Our hope for 2021, which is shared by virtually every other health care entity, is for it to be a year of recovery. We hope that with this recovery also comes the motivation and opportunity to improve. It seems that a general consensus has been reached that our country must change the healthcare system after the pandemic. This change has already begun, which can be seen in the advent of telemedicine and the push to increase GME and expand care in rural and underserved areas. In addition, recent successes of our country and the healthcare industry have fostered a growing optimism. Our country currently has a growing 48% of the total population vaccinated, our healthcare industry has had its first sigh of relief in quite some time during the success of the recent 2021 NRMP Match (which was not too long ago hypothesized by some to be the worst in recent history), and a number of legislative initiatives have been passed to expand the GME footprint. In total, the landscapes of GME and the country as a whole are ready to support needed growth and expansion.
One such initiative contributing to this readiness is the Consolidated Appropriations Act of 2021, or H.R. 133. When speaking of healthcare recovery, one would be remiss not to mention this legislation. However, it had a number of changes to healthcare; however, perhaps most influential to GME is the addition of 1,000 FTE resident caps over five years and the potential to reset the cap if it was inadvertently set below 1.0. This legislative expansion is the first since the mid-90s legislation was passed to increase the FTE cap across the country.
Another relevant part of H.R. 133 is Section 127, which removes the separate accreditation and related funding requirement for Rural Training Track (RTT) programs. Therefore, all specialties, not just Family Medicine, can reap the benefits of rural and urban partnerships. The ACGME's MUA/P Office's Rural Track Programs (RTPs) are a prime example of support from the accrediting body to meet these specific needs of rural populations through such partnerships.
It certainly fits that our healthcare recovery birthed a new conception of rural partnerships, as rural areas are generally the ones hit hardest by shortages of physicians and care. Rural partnerships also assist with community building. Not only do entire communities rely on the healthcare facilities, but those same facilities also rely on the efforts of their respective communities. In addition to RTTs, many other forms of rural partnerships may emerge in a decentralized manner as communities search for unique solutions to their population's needs. Germane has had the opportunity to work with numerous independent and state agencies, foundations, and consortiums that want to impact change in rural areas through the expansion of providers. Our company shares the vision with these organizations of improving access to care, providing additional doctors, and improving the health status of communities within our country.
It is a fascinating time for GME with these recent successes and legislative initiatives. The GME landscape is rife with new opportunities, expansion, and recovery. Considering this, it is not easy to imagine it looking the same in ten or even five years.
Where does Germane fit into this picture of recovery? Our mission and vision parallel healthcare recovery: to revolutionize GME, reduce the physician shortage, and improve the health status of the population. Germane prides itself on utilizing our national experience to develop and implement executable strategies that further the missions of those with whom we work.
As the GME landscape plays out and unfolds before the public's eyes, Germane is at the forefront with constantly developing plans and pathways to guide teaching hospitals to their unique successes. GME simply cannot be revolutionized any other way.

Your Trusted Advisor,




Susan Hearn, BSN, RN, MBA
Chief Executive Officer
Germane Solutions