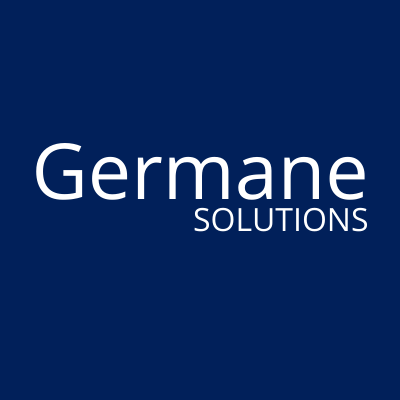 Efforts to Improve Residency Program Diversity and their Illustration on Annual Updates, Evaluations, and Program Applications
---

Author: Treven W. Cade
---
Diversity, equity, and inclusion have become a strong point of discussion for the ACGME in the past years: the diversity questions as a part of the Accrediting Body's Common Program Information (CPI) required upon submitting a program application are just one example. As programs also seek to improve and measure diversity amongst their environment, there are several places where these improvements can be highlighted—namely, the Annual Program Evaluation (APE) and Annual Program Update (APU). One driver of diversity within a residency program's faculty, staff, and residents is achieving a sense of excellence within the workplace: a diverse environment provides a breadth of experiences and perspectives that can manifest creative solutions to complex problems and broaden the views of other workplace team members (Nehemiah). Increased healthcare team diversity also has the added benefit of engaging more readily with minority patients (Lewis). The APE has multiple venues to incorporate elements of diversity: to show an interest in these developments, for example, one could list diversity amongst its Strengths, Weaknesses, Opportunities, Threats (SWOT) analysis (where diversity could be included within all those areas dependent on the program) or the action plan which depicts pertinent themes a program would like to improve. More so, a program's Program Evaluation Committee is required to annually review the aggregate resident and faculty diversity within the workplace. If these initiatives are already being practiced in a program, they could be listed amongst the faculty development, program improvement, program aims, etc. In total, there are multiple initiatives that a program could instigate and reflect on their action plans.
Diversity efforts typically focus upon the under-represented in medicine (URM), which the Association of American Medical Colleges defines as "those racial and ethnic populations that are underrepresented in the medical profession relative to their numbers in the general population." In 2013, only 46% of residency programs incorporated two or more strategies for recruiting URM residents (Tunson); also, within this period, 27% of medical schools were not compliant with diversity requirements (Osseo-Asare), which perhaps contributed to the required discussion of diversity within the CPI in 2019. More so, URM residents are often subjected to significant challenges within their educational and work environments, such as experiencing biases, the lack of systems to promote diversity (which consistently rely and place the burden on URM residents to implement), and the balance of a professional and personal identity (Osseo-Asare). More so, minority residents experience multiple barriers that prevent open discussions and reporting concerns, such as a sense of hierarchical vulnerability, their concerns inciting retribution from others, and the fear of being met with inaction (Osseo-Asare). There are many ways a residency program can implement diversity efforts that can be recorded on an APE, such as the development of diversity committees, recruitment initiatives, and actions put forth to enhance the clinical and working environment atmosphere.
Developing a diversity committee is perhaps the major initiative for a residency program to monitor their progression and achievement of diversity efforts. Diversity committees can prove helpful in increasing the visibility of URM faculty within a program and its recruitment (Tunson). Multiple studies that incorporated a diversity committee (Tunson and Lewis) led to visible diversity improvements within the program. Tunson's study with the Denver Health Residency in Emergency Medicine (DHREM) program specifically cited efforts of the diversity committee that included the implementation of a pilot intervention to increase URM candidates who matched and were interviewed at DHREM. The committee created a one-month scholarship to increase URM medical students' exposure to the institution (Tunson). As can be seen, a diversity committee's efforts can interact strongly with a resident selection committee and the recruitment of residents in general. Children's Mercy Kansas City (CMKC), specifically, has improved diversity within their residency program by including three URM residents to the resident selection committee to assist in prescreening URM applicants, prioritizing their selection for interviews, and meeting with the URM applicants in an informal end-of-day interview (Lewis). This sentiment also lends itself to another priority concern of recruiting a diverse workforce: focusing on applications individualistically and identifying the applicant as a whole person with experiences rather than grades or test scores. This could include a variety of practices. The DHREM program, for one example, had all URM applicants first be reviewed by the diversity committee, and diverse faculty (who also annually completed implicit biases trainings) were added to the interview selection committee (Tunson). Using CMKC for another example, they sought to improve their informal end-of-day interviews by having interview days specifically meant for URM applicants; this allowed the applicants to meet with faculty and residents through an optional reception and decreased the isolation and stereotype anxiety that URM residents may feel during the application process (Lewis). Additionally, deemphasizing USMLE scores and grades (by blinding these areas to the selection committee and interviewers) resulted in an emphasis on soft skills that can resonate with the individual characteristics of a residency program, such as teamwork, leadership, altruism, intellectual curiosity, academic potential, and research activity (Nehemiah). In total, holistically viewing each applicant can improve diversity efforts and allow the program to recruit applicants based upon skills that parallel the program's needs, rather than just focusing on test scores and grades that don't fully represent experience or personality.
When considering implementing these diversity efforts, it is vital to consider the strain placed on URM residents and faculty. For example, URM residents and faculty are often "called on to fix problems related to diversity, shoulder additional care for minority patients, and serve as experts on racial/ethnic issues. Residents also described implementing diversity curricula at their institutions. Often, they were the only individuals working on such initiatives" (Osseo-Asare). More so, when an already underrepresented group is tasked with such a burden, there is no guarantee the sufficient resources will be provided for a successful implementation or would persist after the participating residents graduate the program (Osseo-Asare). Therefore, when implementing or improving these initiatives, an institution must be aware of the burden they place on their URM workforce. An overreliance on this workforce would not broaden the perspectives of the program as a whole.
This speaks to a more significant notion of URM residents being comfortable within their clinical and working environment. The comfortability provided to URM residents is perhaps the crux of all these efforts, and if this is not present, an institution lacks the foundation needed to develop and build strong diversity efforts. This includes a paradoxical sentiment of becoming comfortable with the uncomfortable: having time to discuss racism and discrimination, while harboring a taboo connotation, is important to be receptive to diverse experiences (Lewis). Noting the opposite, a lack of comfortability, a study of multiple residents in 2018 noted that URM consistently encountered racially motivated behavior from their peers and program leadership, which ranged from small interactions to blatant racism, and these URM residents felt they were viewed as indistinct from one another once identified as a minority and that their cultural identity was ignored (Osseo-Asare). To alleviate or even erase these concerns, some programs have developed mentorship programs that pair URM residents with faculty to develop genuine relationships (Jones). Additionally, along with this sentiment, the study within DHREM's program identified a more focused emphasis on mentorship programs and collaborating with other programs to learn from their efforts and focus on high school and college pipelines where URM physician recruitment fundamentally begins (Tunson). Ultimately, no matter what initiatives a program implements, if it does not cultivate a comfortable environment, diversity will not thrive.
These initiatives, which can be implemented in any program, have been studied and shown to increase resident diversity and can be illustrated in a program's APE and APU. Within the APE, these initiatives could be developed in a number of its assessments, while the APU provides the most up-to-date information to a program's Review and Recognition Committees, including program activities and other pertinent initiatives. Increasing diversity within residency programs includes the documentation and effects of such initiatives, which can be done by these annual evaluations and updates, as well as with a program in its infancy developing its CPI. Thus, when composing or updating one's APE or APU, diversity is becoming a prominent issue to articulate and develop.