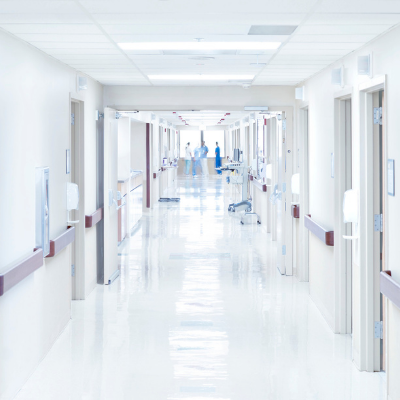 The Consolidated Appropriations Act's Section 126: Expectation vs. Reality for GME Funding
---

Author: Scott Masin, MBA, Manager
---
Graduate Medical Education is an essential part of training the next generation of physicians. The growing need for additional physicians has become a national and state-specific focus in recent history, and their yearly spending budgets reflect this. However, even with this focus, there are numerous constraints set in place by the federal government and the rules and regulations that oversee GME operational funding opportunities—cap development being the most prominent of these constraints: many hospitals have the clinical capacity and physician support to develop a new residency or fellowship program, but they have already started and/or completed their cap development period.
In short, non-teaching hospitals have a strict 5-year period of cap development that begins once a resident from a new program starts rotating at their facility. Once this 5-year cap window is completed, the number of residents the hospital is currently training becomes the funding "cap" for the lifetime of the hospital (this is the case for urban hospitals; however, rural hospitals can reset their cap upon developing a new program). Due to the growing need for physicians and the benefit of having residents a part of one's medical staff, many of these teaching hospitals are currently training residents in excess of their cap, even though they have little or no external funding for training these residents.
Therefore, the question then becomes—how can hospitals that have already completed their cap development period create new funding for these additional residents they are funding out of pocket?
Historically, there have only been a few "loopholes" for hospitals to utilize to create new GME funded cap at teaching hospitals, but most of these opportunities are only available for non-teaching hospitals. Therefore, teaching hospitals have fought an ongoing battle to have state and federal legislature create more funding opportunities for training future physicians across the country. The state legislature, in particular, has identified this funding limitation as an issue and has started to develop some very robust funding opportunities for training at numerous locations across the country. Conversely, the federal legislature has largely turned a blind eye to this issue—that is, until recently, with the Consolidated Appropriations Act, or H.R. 133, that was put into effect in December 2020. It was initially anticipated and understood that Section 126 of the Act would disseminate 1,000 new GME funded cap to hospitals currently training over their cap.
Across the country, this was an opportunity that every teaching hospital latched onto and desired to take advantage of. However, while the Act was passed in December of 2020, the finalized rules were not published until December of 2021, which outlined the processes and requirements to apply and receive these new cap slots. Once the process was understood by interested candidates across the country, the eligible pool of applications across the country shrunk significantly—Why?
While the initial understanding of the intent of this cap distribution was to help hospitals that are operating over their cap, in actuality, this opportunity is only available to hospitals that are willing to create a new program or expand the size of an existing program. While this opportunity still sounds favorable, the potential risk tends to outweigh the benefits for hospitals contemplating whether to start or expand programs. To be eligible for this funding, the institution is required to have an already accredited program with accompanying accreditation ID from the ACGME. Furthermore, these applications take months to complete and submit to the accrediting body.
While there are specific criteria that the hospitals must meet to have priority in receiving the cap, there is no guarantee that the cap will be dispersed to the respective hospitals. Furthermore, the hospital will need to accept the full financial responsibility of hiring a program director and starting and operating the program, all without the promise that funding would be received from the government. This begs the question—is the potential financial risk worth the limited additional funding that the hospital could receive? Should millions of dollars be earmarked for the opportunity to only receive up to 5 cap positions per year up to a limit of 25 per hospital?
We would love to hear feedback from the GME community.