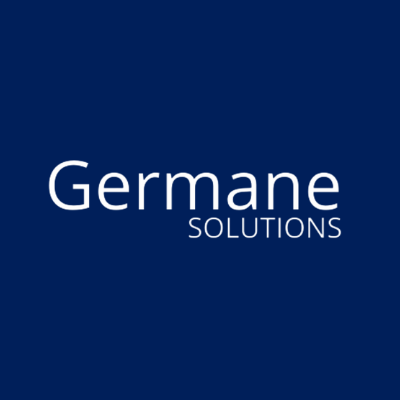 From the Desk of the CEO in collaboration with Lauren O'Meara, CEO Plum Flower Software
---

Author: Susan Hearn, RN, BSN, MBA, Chief Executive Officer
---
A shocking reality of the graduate medical education (GME) process is that the undertaking often described as the single biggest task for a Chief Resident is creating the schedule. Schedules allot time, but they also take time to build. GME scheduling must take into account and meet so many parameters, such as meeting learning requirements and providing coverage and continuity of care, or the entire GME system fails. Subsequently, another essential factor, the work-life balance of the resident, is often compromised as Chief Residents struggle to just make a functional schedule. As evidenced by physicians having one of the highest rates of suicide, working as a physician already carries innate stressors associated with trauma, death, and performance expectations. Automation can eliminate unnecessary burdens and produce better outcomes. Especially considering the ongoing COVID-19 pandemic and nationwide primary care physician shortage, doctors should spend their time training future doctors and providing essential coverage. Accordingly, Plum Flower Software has been working closely with GME programs around the nation for the last ten years to solve some of the largest pains felt by people in academic medicine. This mission to reduce the technical burdens that fall upon healthcare practitioners has led to the development of their flagship product, Calerity, an automated scheduling software solution focused on fairness and wellness. Plum Flower brings automation to scheduling, an expertise that coupled with the expansive industry knowledge of Germane, can be implemented to address individual needs across residency programs in order to improve the delivery of academic medicine.
How exactly will automated scheduling revolutionize graduate medical education?
One complex problem that it tackles is interdependent schedules. Automated scheduling allows for the way in which these schedules relate to each other to be seen more easily, and conflicts between schedules can be virtually eliminated, saving programs both time and money.
Automated scheduling also gives programs greater flexibility when GME requirements change. Rules can be adjusted and test schedules can be generated to validate that coverage is met and all schedules are properly balanced. Individuals whose schedules are impacted by a large change in constraints can be notified immediately when it happens, reducing administrative errors affecting the delivery of care.
It can help with the overall perception of fairness and satisfaction by making the scheduling process more transparent, and giving everyone on the schedule a better chance of getting the assignments that they want. Resident rotation schedules must balance individual preferences, compliance with the Accreditation Council for Graduate Medical Education (ACGME) guidelines, and institutional staffing requirements[1]—a task done most optimally and consistently with automation. Additionally, the ideal schedule will minimize transitions of care, given the potential impact on patient safety.1 Reports can be generated to show the balance of assignments across the whole organization, ensuring both a transparent and equitable rotation system, and the ensuing human capital benefits.
Automated scheduling also provides greater insight into balance and fairness. The schedule can be optimized and regenerated as areas for improvement are identified. It can also assist in strategic decision-making in new and growing programs. Different scenarios may be run to help make decisions on growth strategies.
Automation allows programs to focus on how to make assignments instead of the mechanics of actually filling assignments. Different approaches to scheduling may be implemented to address and prioritize program-specific needs and goals, such as the X+Y model, or even different methods of fairly assigning holidays.
The X + Y model has been the answer to many internal medicine residency programs to address the lack of emphasis on ambulatory experiences. Although the vast majority of healthcare is delivered in ambulatory settings, traditionally large portions of internal medicine residency training occur in the inpatient setting. This may influence resident career choices away from primary-care specific fields, thus making more ambulatory - inpatient balanced scheduling systems a viable solution in the primary care physician shortage. The X + Y model is now used by 44% of internal medicine residency programs and program directors perceive a reduction in trainee burnout and tension between patient-care responsibilities[2], however the implementation of models such as the X + Y require significant scheduling and cultural changes affecting all levels of health care professionals and staff. Changing a program's training model always presents unique challenges, but programs have overwhelmingly decided that the benefits of the models outweigh their obstacles2. As such, the proper selection, development, and implementation of models on a program by program basis is absolutely imperative. Factors such as inpatient-outpatient tension, predictability of clinic scheduling, ambulatory curriculum, continuity, team-based care, and educational aspects must be weighed.[3] For example, the X + Y model has shown the lowest rates of continuity of care from the resident physician perspective, so many programs utilizing this block scheduling have created "teams" of residents to address this continuity problem3. Challenges in implementation are alleviated through expanding knowledge on these models, advances in technology, and educational innovations. Additionally, detailed industry and program-specific knowledge is crucial in the efficacy of automated scheduling models.
Ultimately, the value automated scheduling and specifically, Calerity, can bring to a program has both short and long-term benefits. It is an investment that can lead to improvements that can be realized in a multitude of areas. The cost of the software is recouped in time and efficiency gains, but most importantly by cultivating a program that prioritizes wellness in their scheduling.
Automated scheduling has the potential to entirely change the delivery of healthcare for the better. Germane Solutions has unparalleled expertise in the GME industry and Plum Flower Software in scheduling automation. We have partnered together to usher forward necessary optimizations within healthcare: automation with a human touch. Germane has been providing value to healthcare clients through addressing both unique and universal pressing issues for almost twenty years. Our team has invaluable knowledge on the inner workings of both teaching and non-teaching organizations—we know what questions to ask, what figures to consider, and how to create measurable financial and operational sustainability. In this partnership, we look forward to working jointly with clients to implement automated scheduling that ultimately serves physicians and patients.
[1] Howard FM, Gao CA, Sankey C (2020) Implementation of an automated scheduling tool improves schedule quality and resident satisfaction. PLoS ONE 15(8): e0236952. https://doi.org/10.1371/journal.pone.0236952
[2] Noronha, C., Chaudhry, S., Chacko, K., McGarry, K., Agrawal, A., Yadavalli, G., & Shalaby, M. (2017, September 29). X + Y Scheduling Models in Internal Medicine Residency Programs: A National Survey of Program Directors' Perspectives. The American Journal of Medicine. https://doi.org/10.1016/j.amjmed.2017.09.012
[3]Ray, A., Jones, D., Palamara, K., Overland, M., & Steinberg, K. P. (2016). Improving Ambulatory Training in Internal Medicine: X + Y (or Why Not?). Journal of general internal medicine, 31(12), 1519–1522. https://doi.org/10.1007/s11606-016-3808-x