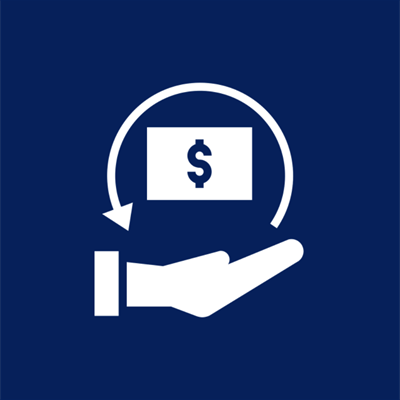 CMS IPPS Rule Changes: The Impact of the DGME Penalty, the Penalty's Elimination, and Next Steps for Teaching Hospitals to Receive Lost Reimbursement
---
Authors: Treven Cade and Margot Flower
---
The Centers for Medicare and Medicaid Services (CMS) recently proposed the Inpatient Prospective Payment System (IPPS) rules for Federal Fiscal Year 2023, which brings about drastic changes to Direct Graduate Medical Education (DGME) payments. These changes relate to the so called DGME penalty and will significantly impact all teaching hospitals that have been affected by the penalty. The DGME penalty has generally occurred because certain residents are training beyond their Initial Residency Period (IRP). It must be noted that this is a proposed rule—not yet finalized—; however, we believe the finalization is likely, as a court ruling is driving the change.
Speaking to the impact this proposal will have, within the last decade alone, hundreds of hospitals have been affected by the DGME penalty: since 2011, there have been between 680 and 750 hospitals per year (which includes General Short Term, General Long Term, Cancer, Psychiatric, and Rehabilitation facilities) that have been impacted by the DGME penalty. In aggregate, there were over 75,000 DGME FTEs that went unfunded due to these penalties, which amounts to over $3,200,000,000 in lost reimbursement for these teaching hospitals. The large teaching hospitals (training 100 residents or more) each lost on average ~$1,100,000 per year, and the small teaching hospitals (training less than 100 residents) each lost on average ~$84,000 per year due to the DGME penalty.
The court ruling in question is Milton S. Hershey Medical Center, et al. v. Becerra in May 2021, where the DGME penalty was struck down, and "the court ordered CMS to recalculate reimbursement owed, holding that CMS's regulation impermissibly modified the statutory weighting factors discussed previously" (p. 303). This court decision prompted CMS to modify its policy around the DGME penalty: CMS proposes "to implement a modified policy applicable to all teaching hospitals, effective as of October 1, 2001, which would replace the existing policy at 42 CFR 413.79(c)(2)(iii)" (p. 304). Those teaching hospitals that joined the lawsuit have protected their rights for the CMS settlement of this issue. However, those teaching hospitals who were not part of the lawsuit need to identify and protect, if possible, all settled cost reports that are within 3-years of the date of the original Notice of Program Reimbursement (NPR) and then file a request to reopen those settled cost reports to apply the same reporting change that CMS specifies in the proposed FY2023 IPPS rules. This action is necessary as the 3-year reopening period for some of these reports may expire prior to the date CMS will provide in their transmittal to the Medicare Administrative Contractors (MAC) on how to implement this new change to the regulations to any settled cost reports.
Note that any settled cost report that was not protected for this issue through an appeal or has not been reopened to specifically address this issue will not receive any reimbursement related to this issue, so it is important that each teaching hospital protect all possible settled cost reports in order to participate in the CMS proposed change in regulations.
In short, this proposal eliminates the DGME penalty calculation, which was a proportional reduction of the weighted FTE count equal to the proportional reduction of the unweighted FTE count in relation to the FTE cap. In light of this elimination of the DGME penalty calculation, the new methodology adds an additional step that compares the weighted FTE count to the FTE cap: if the weighted FTE count is equal to or less than the FTE cap, then no adjustment to the weighted FTE count is made. When the weighted FTE count is greater than the FTE cap, then the allowable weighted FTE count will be adjusted as follows:
Primary care FTEs – ((primary care & OBGYN weighted FTEs/total weighted FTEs) x FTE cap))
Other FTEs – ((other weighted FTEs/ total weighted FTEs) x FTE cap))
Works Cited:
Department of Health and Human Services. Federal Register, vol. 87, no. 90, May 10, 2022, 2022-08268.pdf (govinfo.gov)