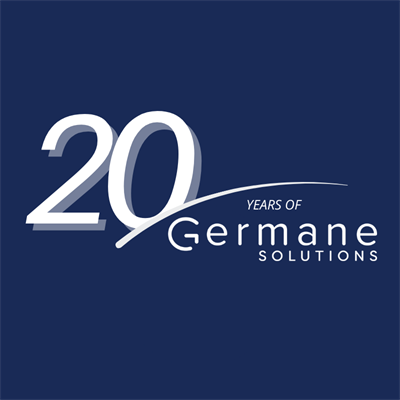 From The Desk of the CEO
---

Author: Susan Hearn, RN, BSN, MBA, Chief Executive Officer
---
I am excited to announce that this August marks the twentieth anniversary of Germane Solutions. With the vision to revolutionize healthcare delivery and patient outcomes through Graduate Medical Education (GME), we were founded in 2002 by our Chairman of the Board Art Boll. Having recognized that GME was often overlooked as a piece of strategy and almost always misaligned with both short and long-term organizational goals, Art set out to do what no one else in the healthcare industry was doing; bringing GME to the top-of-mind of executive leadership as they develop and implement their vision for the future.
Having worked with Art for many years at Deloitte, I have personally watched the company grow year after year in capabilities from just GME financial expertise to our current national reputation in strategy and accreditation. I attribute our success to our passion for providing value to our clients through service and product development as well as solving critical issues faced by healthcare organizations. We have been able to curb the US physician shortage by partnering with medical schools, health systems, community hospitals, and clinics to both create over 7,000 training positions; preserve existing accreditation at-risk positions; and create measurable financial and operational sustainability through data-driven solutions, enhancing diversity among physicians, and performance improvement initiatives.
Coming from the humble roots of just one ex-Deloitte partner and growing into a nationwide practice with established service lines and nearly 50 people, we are extremely grateful to have become the most trusted and predominant GME consulting firm in the US.
I was so honored to join Germane in 2012 to continue to build the company's legacy of GME expertise. Our evolution and success these past two decades are only emblematic of the progress we have brought to our GME clients. Here's to another twenty years of supporting your story.